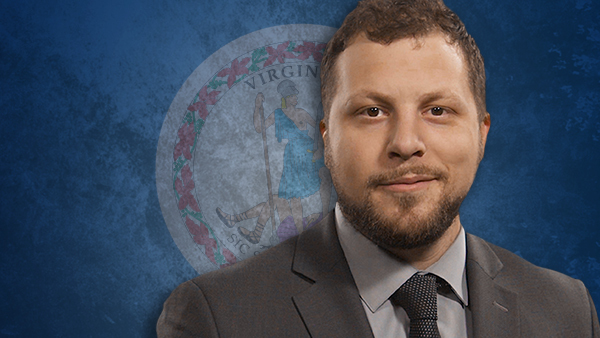 At U.S. LawShield, we team up with those experienced in all areas of self-defense and firearm law. One of those dedicated professionals is Gilbert Ambler, Independent Program Attorney for Virginia.
Ambler is always fighting to defend the responsible gun owner and their Second Amendment rights, and believes that this constitutional guarantee is not something that should be compromised.
Dedication to Second Amendment Freedom…
Growing up hunting and sport-shooting, Ambler has always been comfortable and familiar with guns and it was a natural step for him to pair his passion for the law with his interest in firearms.
Helping Law-Abiding Gun Owners…
As a concealed carrier himself, he understands the education, training, and responsibility that gun owners put into making sure they are not placing anyone in harm's way and staying on the right side of the law. Ambler knows first-hand the situations that could plague a responsible gun owner, and always tries to advise members on good practices whenever he has the chance.
"If I could give a gun owner on the street just one tip, I would stress the importance of situational awareness. So many problems I see gun owners run into, could be avoided if the individual was more aware of how rapidly a situation was escalating."
Since becoming licensed in Virginia, Ambler has taken on a variety of cases, ranging from responsible gun owners being charged as criminals after a self-defense incident, to those who simply find themselves caught up in the complexity of firearm laws trying to conduct honest business. With this wide range, Ambler has been able to grow his experience and knowledge in all areas of firearm law.
This devotion to his fellow armed citizens is why U.S. LawShield trusts Ambler to give you the best legal defense possible should you ever find yourself in a self-defense incident. Our mission is to advocate for the 2A-rights of our members every day, and Ambler embodies this mission to the fullest.
"My favorite thing about working with U.S. LawShield is having the ability to protect the rights of law-abiding gun owners from any who may try to violate the constitutional rights that we all enjoy."
But, U.S. LawShield and the Independent Program Attorneys tenaciously defend your rights outside of the courtroom, too.
The Current Battle in Virginia…
As a proud Virginian, Ambler is taking action in the latest battle for Second Amendment rights. With U.S. LawShield joining forces with Virginia Citizens Defense League ("VCDL") Ambler intends to take a stand against the newly proposed, anti-gun legislation threatening the rights of Virginians.
Ambler's Fight Doesn't Just Benefit the People of Virginia…
As challenges to the Constitution arise nationwide, the legal efforts coordinated and supported by VCDL and other groups like U.S. LawShield will be critical to the preservation of everyone's rights. With your help, we can make sure this violation of the nation's unalienable rights does not gain traction.
Through the support of pro-2A organizations, we are all helping ensure the fundamental right to self-defense isn't infringed upon.
If you have questions about VCDL or how you can stand with Gilbert Ambler and other 2A-activists, call and ask to speak with your Independent Program Attorney.