Get discounts, offers, and vital legal updates sent straight to your inbox:
OUR COMPREHENSIVE COVERAGE INCLUDES

GUNOWNER IDENTITY THEFT
COVERAGE AVAILABLE

NO LIMIT TO THE AMOUNT OF
HOURS PROVIDED FOR DEFENSE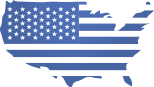 MULTI-STATE COVERAGE
AVAILABLE FOR ALL 50 STATES,
WASHINGTON D.C.,
AND PUERTO RICO

LEGAL REPRESENTATION
FOR ACCIDENTAL OR
UNINTENDED DISCHARGES

LEGAL REPRESENTATION
FOR CRIMINAL AND
CIVIL PROCEEDINGS

LEGAL DEFENSE COVERAGE FOR
ALL LEGAL WEAPONS
24/7/365
ATTORNEY HOTLINE
Even if it's 3am on Christmas morning, with U.S. LawShield® you reach an actual attorney when you have an emergency. We do not route calls to an answering service. Having an attorney answer your call means immediate access to professional advice with attorney-client privilege. Your Independent Program Attorney is local and completely familiar with the laws, regulations, statutes, and rights that apply to you.
WE ARE THE AUTHORITY IN LEGAL DEFENSE FOR SELF-DEFENSE.
WHY WE ARE #1
PROTECTING LAW-ABIDING AMERICANS
LEGAL EDUCATION
SELF-DEFENSE OPTIONS YOU NEED TO KNOW
KNOW YOUR RIGHTS
YOUR FREEDOM IS OUR BUSINESS