OVER A QUARTER MILLION MEMBERS STRONG
U.S. & TEXAS LAWSHIELD MEMBERSHIP TYPES: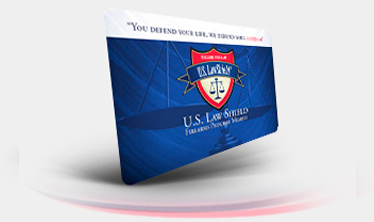 SINGLE ADULT
MEMBERSHIP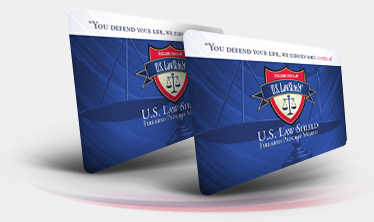 TWO ADULTS
MEMBERSHIP
*Plus a one-time $19.95 start up fee per member
THE FINEST SELF-DEFENSE COVERAGE AVAILABLE ANYWHERE
U.S. & Texas LawShield® is America's original legal defense for self-defense membership program. We are the ideal choice for legal defense should you ever need to use a firearm or other lawful weapon to defend your life, family, or property. Being part of the U.S. & Texas LawShield family gives you access to exclusive benefits, such as:
24/7/365 access to Attorney-Answered Emergency Hotline
Member perks with special offers and discounts on LTC classes, firearms, optics, gunsmithing services, tactical training classes, range time, and more!
You pay zero attorneys' fees for covered events
There are no caps, no hourly limits, and no deductibles
Legal representation for both Criminal and Civil proceedings
Member seminars with face-to-face time with experienced attorneys, instructors, and experts in self-defense law
OUR MEMBERS RECEIVE:
ZEALOUS LEGAL REPRESENTATION
U.S. & Texas LawShield Independent Program Attorneys will represent you in any legal proceeding–criminal or civil–should you ever need to use a firearm or other legal weapon to protect yourself, your life, or your property. Legal defense will be provided for all police investigations, pretrial proceedings, and both criminal and civil trials.
24/7/365 ATTORNEY-ANSWERED EMERGENCY HOTLINE
The 24/7/365 Attorney-Answered Emergency Hotline is available exclusively to our Members. The hotline will always be answered by a U.S. & Texas LawShield Independent Program Attorney. Your conversations are always fully confidential. Members will receive their Member ID Card with the Emergency Hotline Number printed right on the back, so you're always able to reach us.
NON-EMERGENCY ACCESS TO INDEPENDENT PROGRAM ATTORNEYS
For non-emergency legal questions, call the non-emergency Member Services number and we will get you connected with a local Independent Program Attorney during normal business hours.
COVERAGE OPTIONS
Even if you don't have a state-issued handgun carry permit, our Program covers you everywhere in your membership state where you can legally possess a firearm without a license. The program also covers the use of all other legal weapons. Multi-State coverage is available as an add-on so U.S. & Texas LawShield can protect you wherever you go.
WHAT'S NOT COVERED
While our services are extensive, the program does not cover expert witness fees, governmental fees of any type, identity theft, stolen firearms, investigator fees, or bail bonds. In some states, however, members do have the option to purchase Bail Bond and Expert Witness add-on coverage.
OPTIONAL MEMBER COVERAGE
03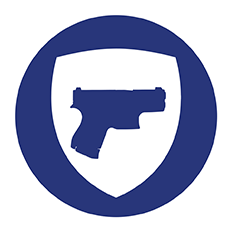 Gunowner Identity Theft Coverage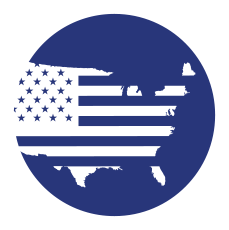 MULTI-STATE PROTECTION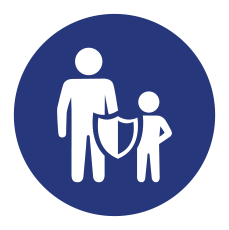 MINOR CHILDREN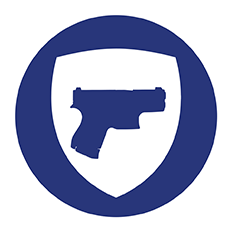 Gunowner Identity Theft Coverage
With your U.S. LawShield membership, you get unlimited legal defense if you ever defend yourself or your family. By adding Gunowner Identity Theft Coverage, you proactively protect your name and right to carry if your gun or identity is ever compromised. If your gun or ID is stolen, an independent Program Attorney will provide crucial assistance before, during, and after the incident so you don't have to deal with the fallout on your own. Gunowner Identity Theft Coverage covers all your current firearms and future firearm purchases. Pricing is just $6.95 per month or $83.40 annually per member.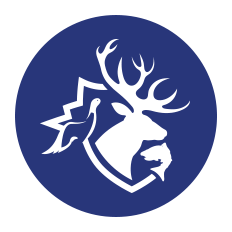 HunterShield
Hunting and fishing laws are complex. Unfortunate accidents can happen any time. Our exclusive new HunterShield add-on, hunters and anglers can be protected in the woods and on the water. All Game and Fish violations are covered, and protection is available in all U.S. & Texas LawShield states. Add HunterShield to your core membership today so you can stay protected at home and on the hunt. Pricing is just $2.95 per month or $35.40 annually per member.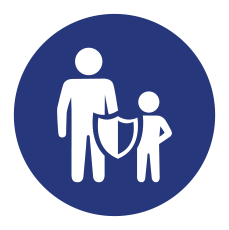 Minor Children Coverage
Members under any plan can add minors to their coverage for a small fee. Minor children are entitled to the same legal services and benefits in the event the minor child has any covered incident. Minor children are subject to the same limitations and exclusions as their parent(s). Pricing is just $2.00 per month or $24 annually per account.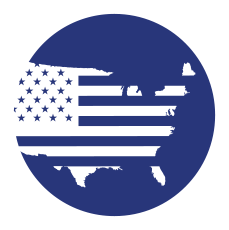 Multi-State Protection
The U.S. & Texas LawShield Firearms Legal Defense Program provides legal defense for members anywhere in their state of membership should they be forced to use a gun or other legal weapon. Travelers can stay protected nationwide with our Multi-State Protection add-on. For one additional low price, members can receive the same legal benefits – including criminal and civil legal defense – in all 50 states and Washington, D.C. Pricing is just $2.95 per month or $35.40 annually per member.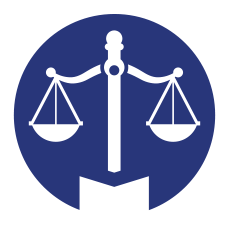 Bail Bond & Expert Witness
Service is currently available in Texas, Oklahoma, and Pennsylvania only.

With the Bail Bond & Expert Witness Coverage add-on, members will receive protection for bail up to $25,000 and Expert Witness fee protection. Pricing is just $2.95 per month or $35.40 annually per member.
I've taken a firearms licensing course but I have yet to receive my license. Do I need to wait until I get it to sign up?
No. We protect you with or without a firearm license and for any legal weapon, not just a gun.
I do not own a firearm. Is there value in the program without one?
Yes. We cover the "use" of any legal weapon.
Am I covered if I use my rifle/shotgun instead of my handgun?
Yes. Our program covers the "use" of all legal firearms and other lawful weapons.
If I call the Emergency Hotline, will I actually be speaking to an attorney?
Yes. The hotline is always answered by an attorney, NOT a receptionist or answering service. You get immediate communication with an Independent Program Attorney.
Am I covered out of state?
Yes, if you have elected to carry our optional multi-state protection. You will receive the same legal benefits in all fifty states, Washington, D.C., and Puerto Rico. If an incident were to occur, call the Attorney-Answered Emergency Hotline and an Independent Program Attorney will assist you.
If there is a mistrial or the case has to be retried, is that covered?
Yes. Our representation includes both civil and criminal trials and any retrials that may be necessary.
Are appeals covered?
Yes. Coverage includes a direct appeal of any final judgment to the court with appellate jurisdiction and a further appeal to the highest court of appeals in the jurisdiction. However, it does not include an appeal that is frivolous, in bad faith, or for the purpose of delay or harassment.
Is there a contract and can I cancel at any time?
Members have the right to cancel their contract and legal service at any time. We will gladly refund your prorated membership fees.
Is there a limit on the amount of hours for defense under this program?
No. Our Independent Program Attorneys do not and will not put a limit on the number of hours devoted to your defense. Your Independent Program Attorney is there from the beginning until the very end, no matter how long it may take. As a member, you deserve no less.
Does the program cover accidental or unintended discharge?
Yes, provided that you legally possess the firearm in a place where possession of the firearm is legally allowed.
Since the program is so inexpensive, will I receive less service in my defense?
Absolutely not! Your Independent Program Attorney's responsibility and ethical duty is to represent you zealously, fully, and to the best of his/her abilities, regardless of the fees charged. All of our members receive the same service from our vast nationwide network of Independent Program Attorneys.
If I have adult children at home, will they need their own policy?
Yes. All adults who wish to have this service need their own membership and membership card.
Do I have to shoot someone to be covered?
No. Our members are covered under their legal services contract or insurance policy any time the member displays a firearm for the purpose of using the firearm as a weapon to stop a threat, whether the member pulls the trigger and discharges the firearm or not. Additionally, covered "use" of a firearm does not require that you actually discharge your weapon. Using your gun as a tool to threaten, hit, or shoot an attacker are all acceptable–and covered–uses.
YOUR COVERAGE IS STATE-SPECIFIC