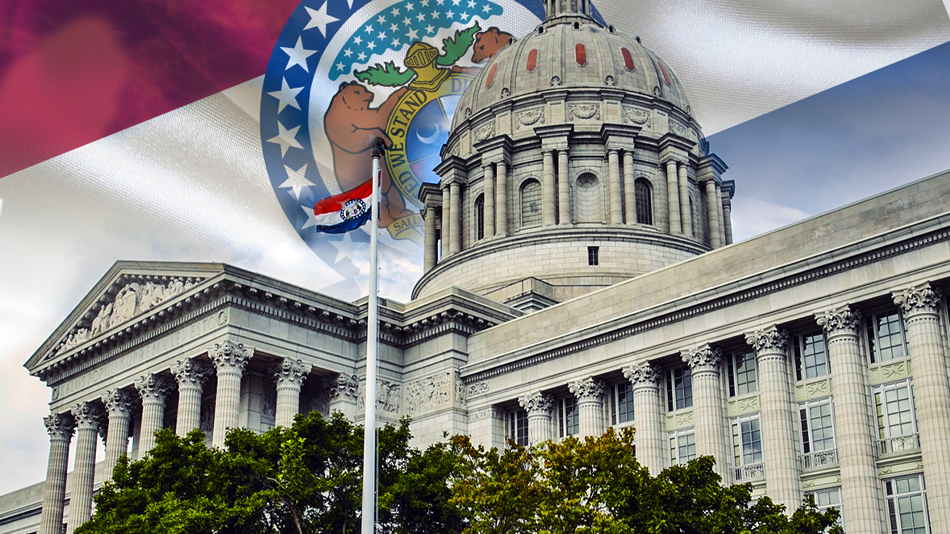 A recent trend you might have noticed is states passing laws that make them Second Amendment sanctuaries. The idea behind these laws is that local law enforcement or governmental agencies won't be allowed to enforce federal gun laws that are stricter than state and local laws. If local law enforcement does attempt to enforce such laws, they could face fines and penalties. But the more states declare themselves Second Amendment sanctuaries, the more they're being challenged. Now it looks like the Department of Justice ("DOJ") has decided to try to make Missouri an example for others.
How It Started
On June 14, 2021, Missouri Governor Mike Parson signed the Second Amendment Preservation Act, HB 85, into law. The new law means the state's law enforcement officers (LEOs) or state employees are prohibited from enforcing any infringing federal gun laws or regulations. It doesn't just simply prohibit the LEOs or state employees; it includes a hefty $50,000 fine per occurrence if they cooperate with federal agents to enforce federal gun laws. The law also allows residents of Missouri to sue state officials in those instances.
U.S. LawShield Independent Program Attorney John Schleiffarth explained: "Missouri's passage of the Second Amendment Preservation Act protects Missourians from federal government overreach. It prevents the federal government from using state resources and police powers to enforce unconstitutional encroachments on the right to keep and bear arms. It further enables Missourians to sue state agents who assist the federal government in carrying out such encroachments."
The Challenge
It didn't take long for the Department of Justice to react to Missouri's new sanctuary status. By June 16, 2021, Assistant Attorney General Brian Boynton had sent a letter to Governor Parson telling him he couldn't stop state LEOs from enforcing federal gun laws.
In the letter, Boynton said the law threatens to disrupt the working relationship between federal and local authorities. The Supremacy Clause, Article VI of the Constitution, states that in the event of a conflict between a federal and state law, the federal law shall trump the conflicting state law. Boynton addressed that HB 85 is attempting to override federal law, which is not legal. The Office of the Attorney General's primary job is to advise and counsel government agencies and legislatures on the law and represent the government in legal matters. It seems that this letter is a warning that a lawsuit will follow.
Missouri Responds
Governor Parson and Missouri Attorney General Eric Schmitt replied to the DOJ's letter right away, saying they would "fight tooth and nail" to protect the Second Amendment rights of Missouri residents.
In the letter, the Governor and Attorney General stated: "Missouri is not attempting to nullify federal law. Instead, Missouri is defending its people from federal government overreach by prohibiting state and local law enforcement agencies from being used by the federal government to infringe Missourians' right to keep and bear arms." This response clarifies that the legality of this new law will have to be fought out in a courtroom.
What's Going to Happen?
From here, a lawsuit will most likely be filed against the State of Missouri claiming that the new law violates the Supremacy Clause and is therefore unconstitutional. A federal court will then decide the legality of the law. A court must find the law constitutional for it to continue to be a valid law in Missouri. If a court finds it is unconstitutional, then it will be overturned and the legal prohibitions and repercussions of cooperating or enforcing federal laws which infringe on Missourians' right to bear arms would be invalid. If this happens, it could be devastating for other Second Amendment sanctuary states. The case could potentially be used as precedent saying that Second Amendment sanctuary states are unconstitutional.
This is how precedents are set. In order for anything to change, laws have to be made and then challenged; what happens next will affect future cases. To further your education on gun laws and enjoy benefits such as immediate access to a qualified attorney, join U.S. LawShield for legal defense for self-defense.
---
The information provided in this publication is intended to provide general information to individuals and is not legal advice. The information included in this publication may not be quoted or referred to in any other publication without the prior written consent of U.S. LawShield, to be given or withheld at our discretion. The information is not a substitute for, and does not replace the advice or representation of a licensed attorney. We strive to ensure the information included in this publication is accurate and current, however, no claim is made to the accuracy of the information and we are not responsible for any consequences that may result from the use of information in this publication. The use of this publication does not create an attorney-client relationship between U.S. LawShield, any independent program attorney, and any individual.