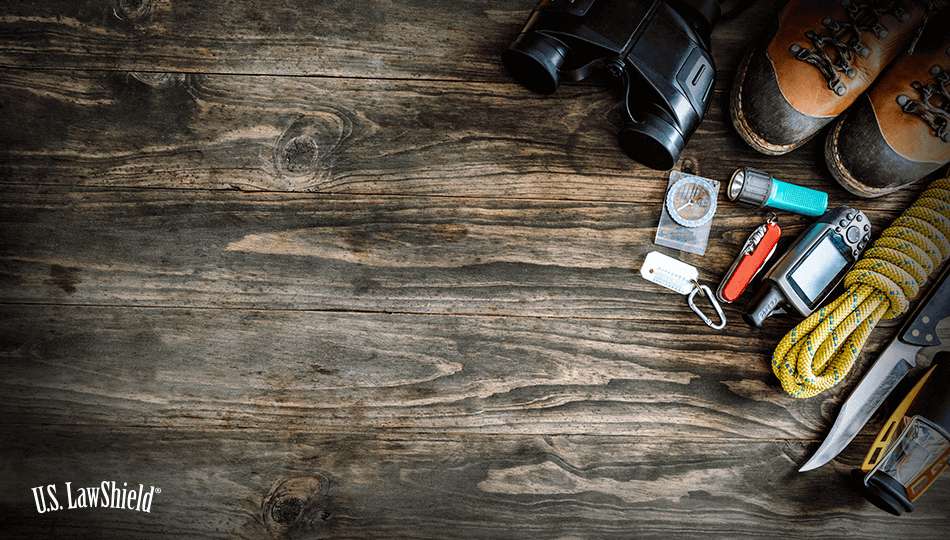 Hunting is about more than filling freezers. It's about the vivid sunrises and stark sunsets; it's about fields smelling of wheat and woods scented like pine. Of course, you need to be set up to chase game and predators to get the full experience. Whether you've considered hunting or are a seasoned sportsman, we're here to help. Consider this your hunting primer.
What do you need to hunt?
A successful hunt benefits from specific gear. You can't hunt without a rifle or bow, but there are other items to consider, such as:
Camouflage clothing/hat
Comfortable hiking boots
Warm boot socks and wicking liners
Gloves
Ear protection
Eye protection
Backpack
Binoculars
Rangefinder
Shooting sticks, if needed to support your gun
Field-dressing knife
Game meat sacks, if hunting far from vehicle
A portable device designed to keep mosquitoes away, such as a Thermacell
Blaze orange vest or hat (following any square-inch quantity regulations for that state)
Hunting license
Snacks (of course)
U.S. LawShield® HunterShield coverage
Adjust your gear according to the location and weather where you're hunting. Also, keep in mind necessary gear and regulations change with the game, predator or varmint you're chasing.
How do you stay safe hunting?
Tell at least one person where and when you intend to hunt. That way, someone's aware where to begin looking if you fail to return as expected. Other helpful preparations include putting your blood type on your boots, carrying a tourniquet and being familiar with all local hunting regulations. You should also consider adding HunterShield to your U.S. LawShield membership.
What is HunterShield?
The HunterShield add-on is designed for hunters—including firearm and bowhunters—to help navigate wildlife laws and related issues. Consider self-defense and hunting coverage as part of your hunting gear. Unintentional hunting violations can cost thousands of dollars and cause you to lose your hunting privileges. That's where U.S. LawShield comes in.
Membership in HunterShield covers unintentional wildlife law violations. Depending on the issue, the offense might be classified as a misdemeanor or a felony. Although penalties vary by state, possible legal repercussions include:
Up to $10,000 fine
Jail time
Automatic suspension or revocation of hunting license
Forfeit of all hunting gear, including firearms, used during the violation
Civil restitution to your department of natural resources or other wildlife governing body
$100 hunting license reinstatement fee after the end of the suspension period
Having access to attorneys experienced with wildlife law can prepare you for situations involving lesser-known laws. It's easier than you might think to violate a trespassing law by crossing a property line without realizing it. In fact, did you know if you shoot a deer on your land and it crosses onto someone else's property before dying, you shouldn't just wander over and get it? There are ins and outs to laws and regulations you should know. That's why there's also a helpline available where members can get their questions answered. It pays to be prepared.
Does self-defense matter while hunting?
Yes, self-defense is an issue during a hunt. It's easy to think you're safe from threats in the great outdoors, but it isn't true. You should be prepared to defend yourself from an immediate, credible threat, but that means knowing the laws related to self-defense while hunting. The U.S. LawShield Legal Defense for Self Defense® Program can help with that, too.
What do you really need to start hunting?
You can go hunting with nothing but the clothes on your back, a rifle or bow and a valid hunting license. It doesn't have to be complicated or involve fancy gear. There's nothing quite like spending time in the fields and woods, enjoying the quiet and watching wildlife.
As hunters, we know it's not just about a great pot of venison chili or dropping the biggest buck of your life. Hunting is about peace and recharging your internal batteries. Consider getting extra peace of mind by making U.S. LawShield HunterShield part of your gear. Nothing should come between you and the restful stillness of nature, not even the slightest worry over unintentional violations. Check it out here.
BECOME A MEMBER
Your Protection Starts Here!
Become a part of the nation's best Legal Defense for Self Defense® Program and get armed, educated, and prepared today.
BECOME A MEMBER
---
The information provided in this publication is intended to provide general information to individuals and is not legal advice. The information included in this publication may not be quoted or referred to in any other publication without the prior written consent of U.S. LawShield, to be given or withheld at our discretion. The information is not a substitute for, and does not replace the advice or representation of a licensed attorney. We strive to ensure the information included in this publication is accurate and current, however, no claim is made to the accuracy of the information and we are not responsible for any consequences that may result from the use of information in this publication. The use of this publication does not create an attorney-client relationship between U.S. LawShield, any independent program attorney, and any individual.