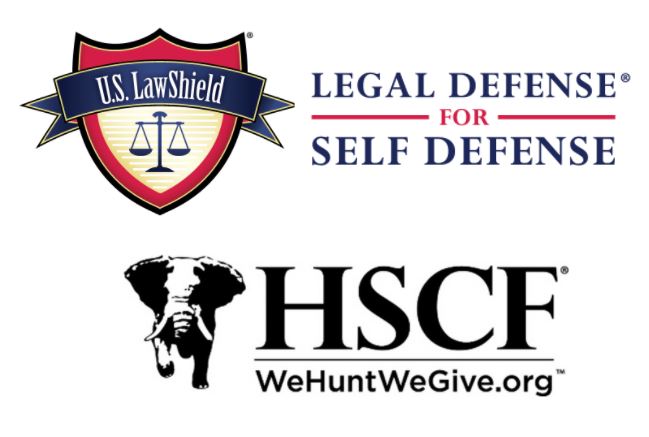 Houston, Texas – February 28, 2022 – U.S. LawShield®, industry leader and America's largest provider of Legal Defense for Self Defense® coverage, announces Corporate Sponsorship of the Houston Safari Club Foundation (HSCF) for 2022.
According to P.J. Hermosa, CEO of U.S. LawShield, "This sponsorship represents our commitment to the future of shooting sports, hunting traditions, and the education of folks who use firearms as an extension of their right to keep and bear arms. We admire the dedication of HSCF as they continue to preserve wild places through their education and conservation endeavors. While you work to preserve our lands and wildlife, we are here to preserve your rights," he said. "Furthermore, as a Houston-based organization, we're proud to support this impactful non-profit from the same Texas city we both call home."
"It is only through the patronage of partners like U.S. LawShield that HSCF can protect the future of hunting, shooting sports, and youth education," said HSCF Executive Director Joe Betar. "We are proud to partner with U.S. LawShield as they share their expertise in the legal aspects of shooting and hunting with our members. That education is essential to keeping our members knowledgeable about gun laws," Betar concluded.
Throughout 2022, U.S. LawShield will provide legal and self-defense education to HSCF members through HSCF member meetings, podcasts, the HSCF magazine, and their newsletter. "Of particular interest to HSCF outdoor enthusiasts is the U.S. LawShield HunterShield® Program," Hermosa said. As a supplement to the Legal Defense for Self Defense Program, the HunterShield add-on coverage features the largest network of Independent Program Attorneys knowledgeable about the ever-changing wildlife laws across the U.S.
"Land and game preservation would not exist without today's hunters and anglers," stated Hermosa, "but as laws continue to transform, folks need their questions answered by experts who recognize the fine print, red tape, and confusion surrounding wildlife and self-defense laws. U.S. LawShield and HunterShield provide legal defense against alleged violations that could cost your right to bear arms and to hunt and fish," he stated.
About Houston Safari Club Foundation
Houston Safari Club Foundation (HSCF) is a 501(c)(3) non-profit organization whose mission is to preserve the sport of hunting through education, conservation, and the promotion of our hunting heritage. HSCF has awarded 650 educational scholarships totaling $2.95 million and provided more than $4 million in grants for hunter-funded wildlife, habitat, and various conservation initiatives. The foundation conducts youth outdoor education programs, career training, hunter education, and field experiences throughout the year. Our members come from diverse backgrounds and have a wide variety of hunting, fishing, outdoor, and other interests. But they all have one thing in common: their passion for the outdoors, a love of hunting, a commitment to the responsible management of our national resources, the education of future generations, and the responsibilities of being hunter-conservationists. Visit the website at wehuntwegive.org or call 713.623.8844 for more information. HSCF. We Hunt. We Give.
About U.S. LawShield
Since 2009, the mission of U.S. LawShield remains unchanged. We believe in Preserving Freedom for Good® by educating our 700,000+ members and 6,000+ industry 2A Partners in self-defense law; empowering them to handle critical, life-threatening situations with confidence; protecting them from potential injustices in the legal system after acts of self-defense; and challenging the status quo regarding the affordability of legal defense. Our higher purpose is to create a united community of responsible individuals who believe in liberty and the inalienable right of self-defense.
For more information on U.S. LawShield and its Legal Defense for Self Defense Program, visit us at www.uslawshield.com. Not all add-ons are available in all states.
---
The information provided in this publication is intended to provide general information to individuals and is not legal advice. The information included in this publication may not be quoted or referred to in any other publication without the prior written consent of U.S. LawShield, to be given or withheld at our discretion. The information is not a substitute for, and does not replace the advice or representation of a licensed attorney. We strive to ensure the information included in this publication is accurate and current, however, no claim is made to the accuracy of the information and we are not responsible for any consequences that may result from the use of information in this publication. The use of this publication does not create an attorney-client relationship between U.S. LawShield, any independent program attorney, and any individual.