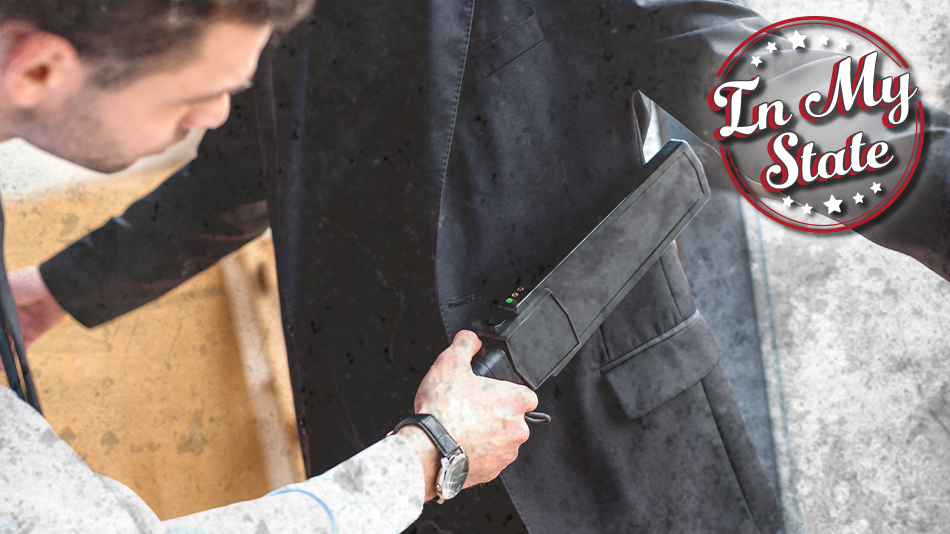 As you've no doubt seen in the news, many parts of the country are experiencing a push to ban firearms from government buildings. A significant portion of this new "outrage" is media-driven opportunism by gun control advocates. To help sort the legal facts from fiction, let's take a look at how the law plays a role in securing your rights as a law-abiding gun owner in Texas.
The Second Amendment to the United States Constitution ensures all Americans' rights to keep and bear arms. Similarly, Article 1, Section 23 of the Texas Constitution protects and supports our gun rights. But some state lawmakers have differing opinions on how that applies to carrying a firearm in government buildings and on other public lands. Here's what you need to know about the past, the present, and the future of legally carrying on the grounds of our state buildings in Texas.
Texas has a long history of supporting its residents' rights to keep and bear arms. Our state's License to Carry a Handgun ("LTC") generally allows a license holder to carry openly in a belt or shoulder holster or concealed in non-restricted public places. Although some other states take a different approach, Texas generally does not prohibit the carrying of handguns by license holders in most state government buildings. In fact, an LTC holder carrying a handgun will get quick entry and bypass security at the Texas Capitol building.
While Texas supports our right to carry in the vast majority of government buildings, some restrictions still apply. Texas Penal Code § 46.03 prohibits carrying weapons in any government court or offices utilized by the court. Similarly, Tex. Pen. Code § 46.035(c) prohibits carrying at certain open government meetings.
Did the Events of January 6 Spark Change in Texas?
Although there are no proposed changes to Texas law directly related to carrying inside government buildings, anti-gun activists are currently pushing many types of restrictions that may have an overlapping effect.
HB 791 is one such bill which, if passed, would probably stop open carry at protests at the Texas State Capitol building. This proposed legislation would prohibit displaying a gun within 500 feet of a "public demonstration." The bill makes no exception for LTC holders or people on their own property. Under the current draft, simply carrying openly near a person wearing a washboard emblazoned with "the end is near" would qualify. Another proposed bill, HB 201, would prohibit the carrying of a handgun by a license holder on the campus of higher education institutions (including state-owned buildings)—a privilege granted to LTC holders just six years ago. These types of bills are ill-fated attempts to curb and diminish our gun rights.
Should You Be on Alert?
The answer is always yes! Lawmakers in the federal government (and even Texas) can, and often do try, to take away your guns. Check out this legislative breakdown for more on the bills you should be monitoring in 2021.
It's Not All Doom and Gloom
Four bills are currently filed supporting Texas becoming a firearm sanctuary state to prevent local police from becoming enforcers of any future federal gun restrictions. Many other pro-gun bills have been filed in Texas as well (see the link above for more).
So, what can you do? As the saying goes, eternal vigilance is the price of liberty. Keep watch for anti-gun legislation, and make your voice heard by contacting your state representatives!
For questions about carrying in and around government buildings or proposed legislation, contact Texas LawShield and ask to speak to your Independent Program Attorney.
---
The information provided in this publication is intended to provide general information to individuals and is not legal advice. The information included in this publication may not be quoted or referred to in any other publication without the prior written consent of U.S. LawShield, to be given or withheld at our discretion. The information is not a substitute for, and does not replace the advice or representation of a licensed attorney. We strive to ensure the information included in this publication is accurate and current, however, no claim is made to the accuracy of the information and we are not responsible for any consequences that may result from the use of information in this publication. The use of this publication does not create an attorney-client relationship between U.S. LawShield, any independent program attorney, and any individual.