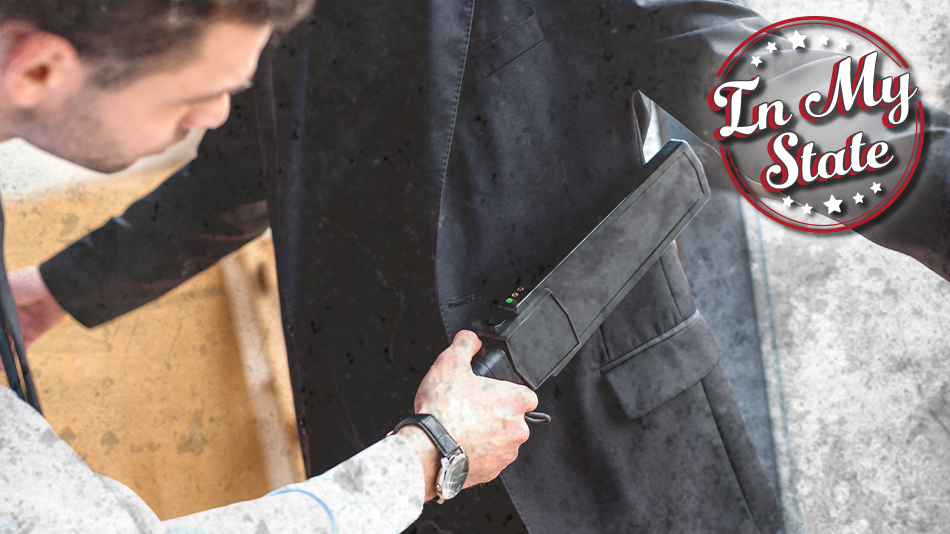 As you've no doubt seen in the news, many parts of the country are experiencing a push to ban firearms from government buildings. A significant portion of this new "outrage" is media-driven opportunism by gun control advocates. To help sort the legal facts from fiction, let's take a look at how the law plays a role in securing your rights as a law-abiding gun owner.
The Second Amendment ensures the rights of all Americans to keep and bear arms. But lawmakers have differing opinions on how that applies to the Kansas Capitol building and other public lands.
Here's what you need to know about the past, the present, and the future of legally carrying a firearm on the grounds of our state buildings and other government properties.
Have the Carry Laws Changed in Kansas Since January 6?
Beginning in July 2014, Kansas law allowed the carrying of a concealed firearm in the state Capitol. However, House Bill 2140 (HB 2140) and Senate Bill 156 (SB 156) were introduced at the beginning of the current legislative session, proposing to change current law to criminalize carrying in the Capitol. Although not formally discussed, the proposed change is ostensibly related to safety. However, the issue of safety was considered at the law's inception back in 2014, and the legislature decided there existed sufficient security measures for the Capitol and thus the exclusion was deemed unnecessary.
Should You Be on Alert?
Given the historical make-up and voting trends for both legislative bodies, it is not anticipated that the proposed legislation will pass. However, we will be following these bills closely and will provide updates as they occur. Both bills have been referred to their respective Federal and State Affairs Committees, and there are no present projections for specific consideration by either body.
Your membership in U.S. LawShield provides access to attorneys for answers to questions on this and many other issues. If you anticipate carrying a firearm at the Kansas Capitol building, please call or email for current information regarding this issue.
For any questions about carrying in and around government buildings, contact U.S. LawShield and ask to speak to your Independent Program Attorney.
---
The information provided in this publication is intended to provide general information to individuals and is not legal advice. The information included in this publication may not be quoted or referred to in any other publication without the prior written consent of U.S. LawShield, to be given or withheld at our discretion. The information is not a substitute for, and does not replace the advice or representation of a licensed attorney. We strive to ensure the information included in this publication is accurate and current, however, no claim is made to the accuracy of the information and we are not responsible for any consequences that may result from the use of information in this publication. The use of this publication does not create an attorney-client relationship between U.S. LawShield, any independent program attorney, and any individual.