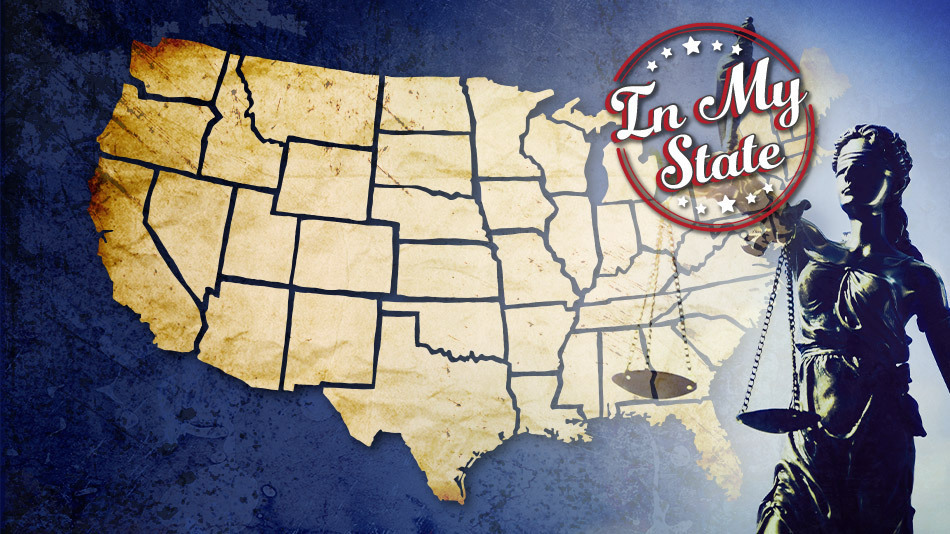 A private firearm transfer refers to a sale, gift, loan, or other transfer of a firearm between two non-licensed individuals. Private firearm transfers are common and entirely legal to conduct in Colorado. However, as of July 1, 2013, Colorado law now requires the majority of private firearm transfers to be facilitated through a dealer with a Federal Firearms License ("FFL"). This article is intended to educate members about the process of conducting a private firearm transfer in Colorado and the numerous exceptions that commonly apply. The procedure and exceptions for a private firearm transfer can all be found within C.R.S. § 18-12-112.
UNIVERSAL BACKGROUND CHECKS IN COLORADO
Generally speaking, before any person who is not a licensed gun dealer transfers or attempts to transfer possession of a firearm to another person, he or she must (1) request that a background check be conducted of the transferee (the person taking possession of the firearm) by an FFL, and (2) obtain approval for the transfer from the Colorado Bureau of Investigation ("CBI"). Under Colorado law, this process must be facilitated through an FFL licensee.
The first step is to contact an FFL and arrange for that dealer to obtain the background check of the transferee. An FFL who facilitates this process is required to record and retain the records of the transfer in the same manner as they normally would during a sale or transfer of a firearm out of their own inventory. The FFL is required to provide both the transferor and transferee a copy of the background check results, including CBI's approval or disapproval of the transfer. The transferor should retain and preserve a copy of this paperwork as evidence that the transferor complied with Colorado law.
It is important to note that the transferee is prohibited from accepting possession of the firearm until the background check has been completed through an FFL and approval has been obtained from the CBI. Once approval is granted by the CBI, it is valid for 30 days, so the parties must complete the transfer during this window.
Failing to comply with these requirements can result in a number of serious consequences. First, it is a class 1 criminal misdemeanor, punishable by up to 18 months imprisonment and/or a $5,000 fine. Additionally, a transferor who violates this law is jointly and severally liable for any civil damages proximately caused by the transferee's subsequent use of the firearm. Finally, any criminal conviction for failure to comply with C.R.S. § 18-12-112 will be reported to the CBI and the National Instant Criminal Background Check System ("NICS"). As a result, that person will then be prohibited from possessing a firearm for two years.
Put simply, use an FFL to facilitate all private firearm transfers, unless one of the exceptions explained below applies. This is typically a rather straightforward process, and most Colorado-based FFLs are willing and able to assist.
EXCEPTIONS TO THE UNIVERSAL BACKGROUND CHECK REQUIREMENT
Before discussing the following exceptions, it is important to understand that it is always unlawful under federal law to sell or otherwise dispose of any firearm or ammunition to any person knowing or having reasonable cause to believe that such person is prohibited from possessing a firearm. 18 U.S.C. 922(d). As such, it may be in a transferor's interest to obtain a background check of a transferee, even if one of the following exceptions applies.
An FFL-facilitated background check and CBI approval is not required in the following circumstances:
A transfer of an antique firearm, or a curio or relic;
A transfer that is a bona fide gift or loan between immediate family members, which are limited to spouses, parents, children, siblings, grandparents, grandchildren, nieces, nephews, first cousins, aunts, and uncles;
A transfer that occurs by operation of law;
A transfer that is temporary and occurs while in the home of the transferee if the transferee is not a prohibited person and reasonably believes possession of the firearm is necessary to prevent imminent death or serious bodily injury to himself or herself;
A temporary transfer at a shooting range, at a target firearm shooting competition, or while hunting, fishing, target shooting, or trapping as long as that activity is legal, and the transferee possesses any required license or permit;
A transfer to facilitate the repair or maintenance of the firearm;
A temporary transfer that occurs while in the continuous presence of the firearm owner;
A temporary transfer for no more than 72 hours (however, a transferor may be held jointly and severally liable for any unlawful use of the firearm if transferred under this exception); or

A transfer to an immediate family member by a member of the U.S. military who will deploy outside of the U.S. within the following 30 days.
The most common exception listed above is a transfer between immediate family members. Remember, though, under this exception, the transfer must be a bona fide gift or loan and cannot be a firearm sale. In other words, if the person transferring the firearm receives anything of value in exchange for the firearm, even if the sale is among immediate family members, the transfer must still be conducted through an FFL.
FEDERAL LEGISLATION
Colorado's universal background check law is far more restrictive than current federal law relating to private firearm transfers. Under federal law, no background check is required for transfers between residents of the same state. However, that may change. H.R. 8, titled the "Bipartisan Background Checks Act of 2021," passed the U.S. House of Representatives on March 11, 2021, and is now before the U.S. Senate for debate. At this time, we do not know what the final version of this bill may look like if it were to pass the Senate and be signed into law. It could be more broad or even more narrow than Colorado's universal background check law—or it may not pass at all. We are closely monitoring this and other firearm-related bills as they make their way through the legislative process and will provide updates as appropriate.
If you have any further questions about Colorado laws related to private firearm transfers, call U.S. LawShield and ask to speak to your Independent Program Attorney.
BECOME A MEMBER
Your Protection Starts Here!
Become a part of the nation's best Legal Defense for Self Defense® Program and get armed, educated, and prepared today.
BECOME A MEMBER
---
The information provided in this publication is intended to provide general information to individuals and is not legal advice. The information included in this publication may not be quoted or referred to in any other publication without the prior written consent of U.S. LawShield, to be given or withheld at our discretion. The information is not a substitute for, and does not replace the advice or representation of a licensed attorney. We strive to ensure the information included in this publication is accurate and current, however, no claim is made to the accuracy of the information and we are not responsible for any consequences that may result from the use of information in this publication. The use of this publication does not create an attorney-client relationship between U.S. LawShield, any independent program attorney, and any individual.