As gun owners know best, gun laws are complex and one false move could put you on the other side of the law. Plus, gun laws are different in every state, which makes things confusing for law-abiding individuals across the nation. For example, the use of force in one state may constitute "deadly force" in another state, possibly creating a sticky situation if you're traveling between states.
Here's a scenario…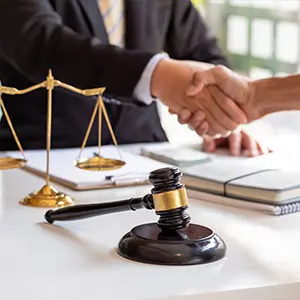 Let's say you're living in Texas and are very familiar with the gun laws. However, you have a family vacation in Florida for a week. You want to bring your firearm to keep your family safe—but are you sure about the gun laws there? Do you know when deadly force is allowed? Or where you're allowed to carry a firearm? And do you need a license or permit to carry in that state? If so, does that state even recognize your license or permit?
One of the major benefits of being a U.S. LawShield® member is having Independent Program Attorneys who provide coverage to members across the nation, including Washington, D.C., and Puerto Rico. As a member, you have access to a state-licensed attorney, whether it's an emergency or you call the non-emergency hotline to ask a question about a certain state's gun laws.
All of USLS's Independent Program Attorneys are invited to be part of the American Council of Second Amendment Lawyers: a network of attorneys that go across the country to teach lawyers the ins and outs of self-defense cases. They spend time going over the anatomy of a murder trial, lab studies on self-defense cases, and much more to prepare for future cases.
State-licensed Independent Program Attorneys are important for you because if you get into a self-defense incident, the attorney you speak with will know the specifics in gun laws for your state. That means your attorney can talk you through what to do on the scene and explain when to talk to the police and when to invoke your rights. From there, you don't have a random attorney representing you—you have someone that knows the ins and outs of that state's laws, which takes a ton of stress off you.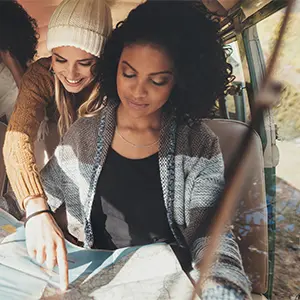 There could also be a situation where you're involved in a unique scenario which requires the attention of multiple attorneys. Well, USLS has a nationwide network of Independent Program Attorneys, which not only affords a wealth of self-defense knowledge gained from cases handled across the country, but also provides the attorneys with the support and resources they may need.
And even if you don't get into a self-defense incident, you can call the non-emergency hotline to ask questions about a certain state's gun laws. So, if you want to bring the family to Florida, you're able to speak with a Florida-based Independent Program Attorney to talk about the differences in gun laws, where you're allowed to carry, and the scenarios where deadly force may be justified.
At USLS, we want you to feel safe, and remain on the right side of the law in any state you reside in or travel to. That's why we make sure to have our network of Independent Program Attorneys in your back pocket in case the worst happens, or you just have a quick question. Either way, we're here to provide the best Legal Defense for Self Defense®.
BECOME A MEMBER
Your Protection Starts Here!
Become a part of the nation's best Legal Defense for Self Defense® Program and get armed, educated, and prepared today.
BECOME A MEMBER
---
The information provided in this publication is intended to provide general information to individuals and is not legal advice. The information included in this publication may not be quoted or referred to in any other publication without the prior written consent of U.S. LawShield, to be given or withheld at our discretion. The information is not a substitute for, and does not replace the advice or representation of a licensed attorney. We strive to ensure the information included in this publication is accurate and current, however, no claim is made to the accuracy of the information and we are not responsible for any consequences that may result from the use of information in this publication. The use of this publication does not create an attorney-client relationship between U.S. LawShield, any independent program attorney, and any individual.