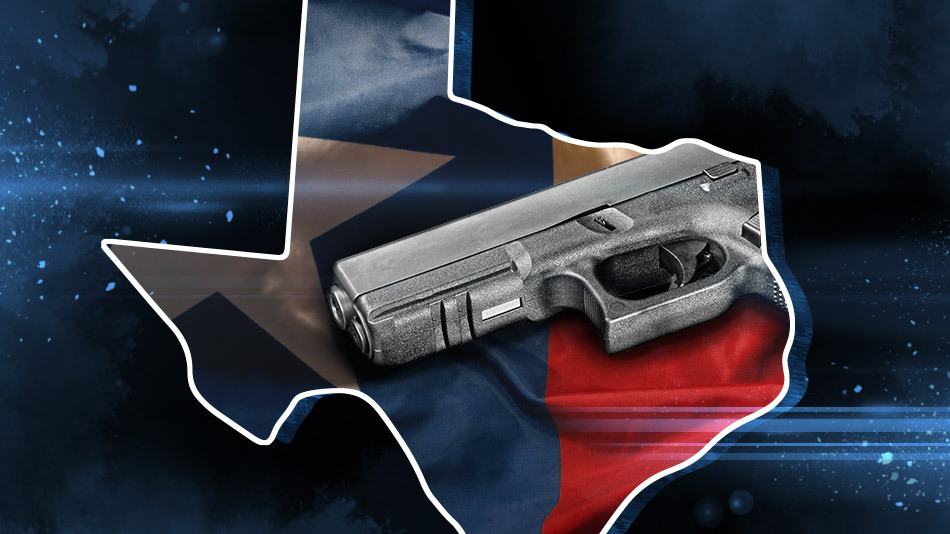 By Kat Ainsworth Stevens
On June 16, 2021, Governor Greg Abbott signed HB 1927, the Firearm Carry Act of 2021, (commonly known as the constitutional carry bill or the permitless carry bill) into law. HB 1927 (commonly known as the constitutional carry bill) will allow legally eligible gun owners 21 years and older to carry their firearms without a Texas License to Carry ("LTC"). But before you start carrying your everyday carry ("EDC") gun openly or concealed without an LTC, there are several things you should know.
When Does Texas Constitutional Carry Begin?
Although it has been officially signed, HB 1927 will not go into effect until September 1, 2021. This might be the most crucial piece of information you need to know. The effective date means an otherwise qualified person who does not have a license or permit (e.g., an LTC) cannot carry in public until that day. Remember, claiming ignorance of the law, such as the date it goes into effect, is not a valid legal defense.
Who Can Carry Under HB 1927?
You must be 21 years of age or older;
With some exceptions (see below), you must be able to legally purchase and possess handguns under both federal and Texas law;
You can't have been convicted within the last five years of certain misdemeanor crimes or you will be disqualified. Those misdemeanor crimes are: Assault Causing Bodily Injury, Deadly Conduct, Terroristic Threat, Disorderly Conduct – Discharge, or Disorderly Conduct – Display. Under HB 1927, you cannot carry without a license until five years have elapsed from the date of conviction.
Note: Texas residency is not required.
Enjoying this content? Find out how you can get more essential updates and self-defense information just like this sent straight to your inbox.
Who Is Prohibited from Firearms Ownership and Carry?
Some people will be prohibited from carrying under HB 1927, just as there are people who are prohibited from purchasing or possessing under federal law. That includes, but is not necessarily limited to, the following:
Texas Constitutional Carry Law: Where Are You Not Allowed to Carry Your Gun?
With some exceptions, the following places are generally prohibited to a person carrying a handgun under the authority of Texas Constitutional Carry Law. Premises of:
Where Can You Carry with a Texas LTC?
How Does HB 1927 Affect Interactions with Law Enforcement?
Knowing your Second Amendment rights when dealing with law enforcement is vital. HB 1927 contains verbiage specific to what law enforcement can and cannot do to those carrying a firearm:
Will Businesses Post Where You Can and Cannot Carry?
What Else Should You Know About Texas Constitutional Carry?
Will There Be Changes to Penalties for Violations?
Read the final version of HB 1927 here, and follow U.S. LawShield on Facebook for the latest updates on Texas Constitutional Carry. For a complete guide on what you need to know about Texas Constitutional Carry, click here.
See also: Do You Need Self-Defense Insurance?
BECOME A MEMBER
Your Protection Starts Here!
There's nothing more important than protecting yourself and your family. By joining our community of members, you can count on our self-defense coverage, with meaningful options and benefits that make a real difference.
BECOME A MEMBER
---
The information provided in this publication is intended to provide general information to individuals and is not legal advice. The information included in this publication may not be quoted or referred to in any other publication without the prior written consent of U.S. LawShield, to be given or withheld at our discretion. The information is not a substitute for, and does not replace the advice or representation of a licensed attorney. We strive to ensure the information included in this publication is accurate and current, however, no claim is made to the accuracy of the information and we are not responsible for any consequences that may result from the use of information in this publication. The use of this publication does not create an attorney-client relationship between U.S. LawShield, any independent program attorney, and any individual.