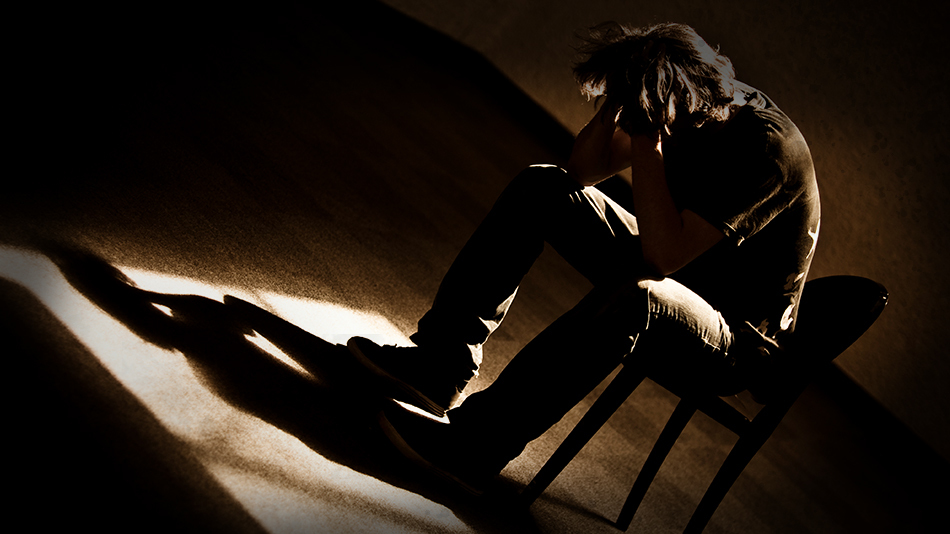 As summer turns to fall, supporting good mental health and discussing suicide prevention takes center stage for many people. The months of September and October are dedicated to raising awareness of mental health issues and encouraging honest discussions about these challenges. September is Suicide Prevention Awareness Month, with National Suicide Prevention Week (the first full week of September) and World Suicide Prevention Day (September 10) as focal points that help boost the efforts of members of the mental health field, allies, and survivors to raise awareness of the issue. The month of October is National Depression and Mental Health Screening Month, when the focus shifts to the need for a depression awareness month and accessible mental health screenings. Having a theme for a specific month might seem pointless, but when it comes to suicide prevention month, it does tend to help get conversations going. Open conversations about suicide and its prevention are vital. All of these topics are important to gun owners for many reasons; read on to find out why.
Why Is Talking About Suicide Prevention Important?
Suicide has a stigma attached to it; it always has, for everyone, but it's even worse in the gun world. The fear of losing the guns in their possession or entirely losing the ability to own guns in the future makes many gun owners hesitate or refuse to seek help, no matter the resources. To make things worse, the mainstream media seems to encourage this negativity regarding suicide. How do they do this? One example is an article published in November 2020 titled "People Who Purchased Firearms During Pandemic More Likely to Be Suicidal." The article was based on a study published in the American Journal of Preventive Medicine and included quotes such as this one from Michael Anestis: "People who were motivated to purchase firearms during COVID-19 might have been driven by anxiety that leaves them vulnerable to suicidal ideation." Dr. Anestis was involved in the study and is the Executive Director of the New Jersey Gun Violence Research Center and an associate professor at Rutgers.
Newswise, the website that published the article, wrote: "The study found that, of those who bought a firearm during the pandemic, 70 percent had experienced suicidal thoughts throughout their lives, 56 percent had experienced suicidal thoughts during the previous year and 25 percent had experienced suicidal thoughts during the previous month. By contrast, individuals who did not buy guns during the pandemic were only 56 percent, 24 percent and 12 percent respectively likely to have had suicidal thoughts during those time periods." The study polled participants from the Rutgers Qualtrics Panel. In its summary, it states there were 3,500 participants, 201 of which were people who claimed to have purchased firearms during the onset of the COVID-19 pandemic. This study had a small sample size, and therefore is not necessarily representative of the millions of gun owners in the United States or the approximately 2.5 million Americans who were first-time gun buyers during the COVID-19 pandemic.
If you search a phrase such as "mental health help for gun owners," you're met with a page full of gun control rhetoric, Extreme Risk Protection Orders (ERPOs), and similar content that serves only to push gun owners farther away from getting the help they may want. It's up to the gun community to help their own, and it is time for open, honest discussions about mental health and suicide prevention. If we refuse to talk about suicide and offer usable resources for suicide prevention, we're failing gun owners.
Who Is Affected by Mental Health Issues?
Almost everyone has been affected by suicide, whether by a family member, friend, or friend of a friend…we have all been touched in some way by this act. Social media has provided a way to raise awareness by giving people a platform on which to discuss emotional health and tell their own stories. Talking about suicide shouldn't be avoided, and social media has become a platform for supplying resources and support..
In the gun industry, one of the most prominent losses was that of Bob Owens, the editor of Bearing Arms. Bob took his own life with one of his personal firearms in May 2017. He touched a lot of lives before that, and although his friends were aware of his inner struggles, no one expected it to happen like it did. His death prompted more open conversations in the gun world, which is a good thing, and he remains fondly remembered by many. Bob hasn't been the industry's only loss, but his death signaled to a lot of people that there was and is a serious need for blunt honesty about mental health. Prevention is important, and there are resources available regardless of the root of someone's personal trauma .
According to the CDC, the leading cause of death in the United States is heart disease. "Intentional self-harm (suicide)" is the 10th leading cause. The most common method used to attempt suicide is not firearms; it's drug overdose. But completed suicides are commonly carried out with firearms.
Why Are Gun Owners Afraid to Seek Counseling?
The leading reason gun owners are often afraid to look for mental health help is fear of losing their firearms (or never being allowed to buy them or get a carry permit again). This isn't an illegitimate fear but one founded in reality. In California, red flag laws allow an immediate family member, law enforcement officer, employer, co-worker, employee, or teacher of a secondary or post-secondary school to request a court order prohibiting a person from owning or possessing firearms or ammunition under the premise that they pose a threat to themselves or others (whether there's a known history of mental illness or not). A temporary GVRO—Gun Violence Restraining Order—can be issued ex parte, meaning the person being accused does not have an opportunity to contest the order. However, after a temporary order is issued, the accused will then be served the temporary order and have an opportunity to contest the allegations at a hearing to determine whether the GVRO becomes permanent. The permanent GVRO hearing must be scheduled within 21 days of the date the temporary order was issued.
Furthermore, according to U.S. LawShield® Independent Program Attorney Drew Eddy, "There is an extremely short window between the issuance of a temporary GVRO and the hearing to determine whether it becomes permanent. As such, any person served with a GVRO should contact an attorney immediately as the subsequent hearing is the best opportunity to avoid the order becoming permanent. It is also nearly impossible to get a GVRO terminated early after it becomes permanent."
Even Form 4473 that you fill out for the background check to qualify to purchase a firearm includes a mental health question. Now, that question really applies to someone who has been declared mentally "defective" by a court or some other authority or was involuntarily committed to a mental hospital. Voluntary time is not supposed to be included, nor is seeking outpatient therapy or counseling. Is this a short-sighted way to handle health needs related to a person's mental state? That's a difficult question to answer, and it is specific to each individual. Cases where seemingly honest mistakes and confusion over Form 4473 and mental health have led to undue stress and court proceedings.
Many states now have red flag laws in place. As of April 2021, 19 states and the District of Columbia have red flag orders, or ERPOs, in place: California, Colorado, Connecticut, Delaware, Florida, Hawaii, Illinois, Indiana, Maryland, Massachusetts, Nevada, New Mexico, New Jersey, New York, Oregon, Rhode Island, Vermont, Virginia, and Washington.
Is There Mental Health Help for Gun Owners?
There aren't many programs aimed at mental health and suicide prevention awareness for gun owners, but there are some. The National Shooting Sports Foundation (NSSF) has perhaps the most well-known program. They teamed up with the American Foundation for Suicide Prevention (AFSP) in 2016 to work on raising awareness and offering help geared to gun owners. Their website lists several resources with advice on talking about suicide and how to help someone stay safe if they are suicidal. This often involves letting a trusted friend or family member temporarily safely store their firearms until the crisis has passed. NSSF and AFSP also offer free webinars and help for range owners (suicides do take place at ranges).
The Gun Shop Project and Safe Storage Program works with gun stores that are willing to allow people in crisis to temporarily store personal firearms at their stores, locked up. There are currently numerous gun shops participating. Many FFLs have participated in this program longer than it has even existed. Prior to the program being formed, some stores offered this safe storage service to customers for mental health or other personal reasons.
Social media can be a surprisingly good source of help for gun owners. Some groups can provide a safe place to share or ask for help, such as Mat Best's original Drinkin' Bros group, now called the M.A.I.N.: Multicultural All-Inclusive Network. Military and law enforcement are at even higher risk of suicide, and those communities often have an extensive support network in place—something the gun world needs, too.
Finding an impartial counselor can be difficult and the healthcare system might be a challenge to navigate, but it's worth the effort. In the meantime, offering a place where people can share their experiences and feel heard is a good place to start. Remember, mental health awareness isn't just a month, it's year-round.
How Can I Prevent Suicide?
There is no magic answer to this question. Being willing to listen—or to talk, depending on the person's health needs—without judgment is vital. Keep in mind it can be challenging to figure out if a person is in crisis. The willingness to safely store firearms for someone is also important, but be sure you know your state's laws about this beforehand. Laws vary, and in some states, such as Washington, you aren't legally allowed to take possession of someone's firearms without filling out a Form 4473 at an FFL. Check your local laws and plan accordingly.
What is the Suicide Prevention Lifeline?
The National Suicide Prevention Lifeline is among the resources that provide tips on warning signs to watch for as well as how to help someone, including yourself. And because the center operates on a national level, anyone in the country can call for help or support. Pay attention to your loved ones. Don't dismiss depressive behavior. Encourage them to seek help. Watch for signs of a health crisis. Get involved.
Your life is more valuable than your firearms. Guns are inanimate objects that can be replaced. You are irreplaceable. If you are in crisis and need to talk to someone, use resources such as the National Suicide Prevention Lifeline; their number is 1-800-273-8255, and they also have an online chat option. Don't hesitate to seek help. Your life matters.
---
The information provided in this publication is intended to provide general information to individuals and is not legal advice. The information included in this publication may not be quoted or referred to in any other publication without the prior written consent of U.S. LawShield, to be given or withheld at our discretion. The information is not a substitute for, and does not replace the advice or representation of a licensed attorney. We strive to ensure the information included in this publication is accurate and current, however, no claim is made to the accuracy of the information and we are not responsible for any consequences that may result from the use of information in this publication. The use of this publication does not create an attorney-client relationship between U.S. LawShield, any independent program attorney, and any individual.