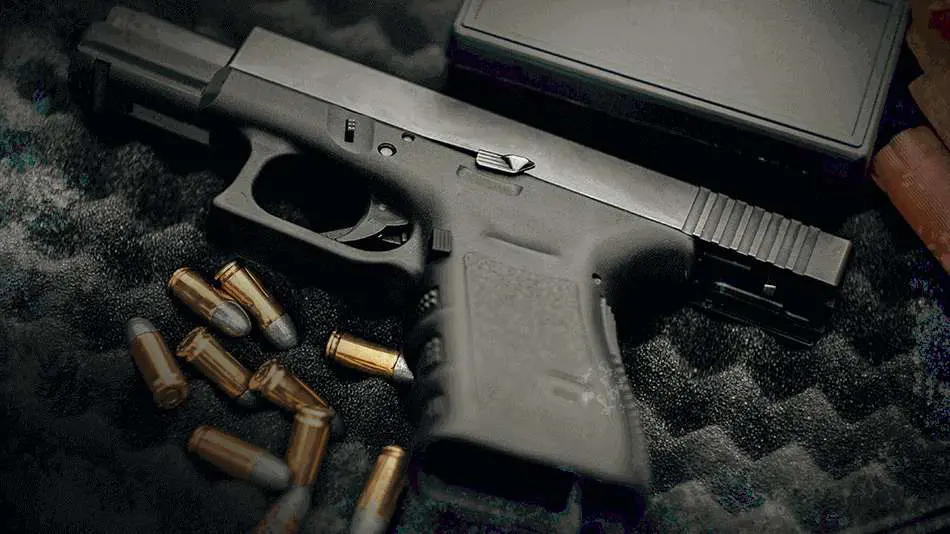 How to Ship a Firearm
If you haven't shipped a firearm yet, odds are good you'll do so in the future. Not only are guns shipped for sales, but they're also shipped for repairs, custom Cerakote® finishes, and more. However, you can't just throw your gun into a box and mail it using whatever means are most convenient at the time. There are federal and state laws in place regarding shipping firearms that you must know and follow. Remember, claiming ignorance of the law isn't a valid legal defense.
How Do I Ship a Firearm?
When trying to figure out how to mail a firearm, you might find conflicting information regarding packing methods and what paperwork to include. First and foremost, follow the rules and regulations set by the shipping carrier you're going to use. Second, if you're shipping a gun for repair back to the manufacturer or to a gunsmith, they'll most likely give you specific instructions for packing the gun.
Paperwork that generally needs to be included when you ship guns, is a copy of your valid driver's license and a copy of your local store's Federal Firearms License (FFL). It can be a good preventative measure to include a copy of the destination FFL as well (take a moment to mark which FFL is the recipient FFL). You'll find most, if not all, shipping destinations require a copy of your driver's license be in the box with the firearms for their own records and also to complete a transfer, if one is being done.
Please note that modern firearms should generally be shipped to an FFL. However, when shipping from one nonlicensee to another nonlicensee within the same state there may be exceptions. According to the ATF website, "A nonlicensee may not transfer a firearm to a non-licensed resident of another state. A nonlicensee may mail a shotgun or rifle to a resident of their own state or to a licensee in any state." Be aware, some states have laws in place requiring all transfers to go through an FFL. It's also important to note that a person may only transfer a firearm to an individual who they don't have knowledge, or have reasonable cause to believe, that the person is prohibited from possessing firearms. There's an exception regarding transferring firearms between unlicensed residents of a different state if the transfer is to a non-resident who inherits a firearm under a will or by State law upon death of the firearm owner.
The ATF continues:
The U.S. Postal Service recommends that long guns be sent by registered mail and that no marking of any kind which would indicate the nature of the contents be placed on the outside of any parcel containing firearms. Handguns are not mailable. A common or contract carrier must be used to ship a handgun.
As discussed above, it's important to know the specific rules of the shipping carrier you plan to use. Just because it's legal to ship a firearm, doesn't mean the carrier allows it. For example, FedEx specifically prohibits the shipping of firearms by nonlicensees regardless of any exception that the law may provide regarding the transfer of firearms.
How Do I Ship Ammunition?
Ammunition can be shipped through UPS. From the UPS website:
UPS accepts for transportation such ammunition that constitutes as "cartridges, small arms," as defined in 49 C.F.R. § 173.59. All other allowable ammunition shipments are accepted only on a contractual basis, and must be prepared under the rules for a fully regulated hazardous material. Ammunition will be transported only when packaged and labeled in compliance with 49 C.F.R. § 172 (Hazardous Materials), and must be shipped in accordance with the UPS Guide for Shipping Ground and Air Hazardous Materials. To meet the exception for Limited Quantity, ammunition can be shipped via UPS Ground only within the 48 contiguous United States, UPS Ground Intra-Oahu and Intra-Alaska.

To qualify as Cartridges, small arms "Limited Quantity", ammunition must be: Ammunition that does not exceed 12.7 mm (50 caliber or 0.5 inch) for rifle or pistol cartridges or 8 gauge for shotgun shells; or Ammunition with inert projectiles or blank ammunition.
USPS doesn't allow the shipping of ammunition.
FedEx won't ship dangerous goods such as ammunition that are Division 1.3 explosives.
How to Ship a Firearm USPS (United States Postal Service)
It's possible to ship firearms through USPS. From the USPS website:
432.1 General
Mailers must comply with the Gun Control Act of 1968, all of the provisions of postal law in 18 U.S.C. 1715, and all other federal and state regulations and local ordinances affecting the movement of firearms. The following also applies:
a. The Postal Service may require the mailer to open parcels containing firearms or air guns or give written certification that the weapon is unloaded and not concealable.
b. Short-barreled rifles or shotguns that can be concealed on the person are nonmailable.
c. No markings of any kind that indicate the nature of the contents may be placed on the outside wrapper or container of any mail piece containing firearms.
d. Mailable matter must be properly and securely packaged within the general packaging requirements in DMM 601.1-7.
e. Except for shipments between licensed dealers, manufacturers, or importers, all regulated firearms must be mailed using a USPS product or Extra Service that provides tracking and signature capture at delivery.
432.2 Handguns
Handguns and other firearms capable of being concealed on the person are nonmailable unless mailed between the parties listed in this section, after the filing of an affidavit or statement described in 432.22 or 432.24, and are subject to the following:
a. Firearms meeting the definition of a handgun under 2and the definition of curios or relics under 27 CFR 478.11 may be mailed between curio and relic collectors only when those firearms also meet the definition of an antique firearm under 431.3.
b. Firearms meeting the definition of a handgun under 2, which are certified by the curator of a municipal, state, or federal museum that exhibits firearms to be curios or relics of museum interest, may be accepted for mailing between governmental museums without regard to the restrictions provided for handguns in 432.21through 432.24 and Exhibit 432.25.
c. Air guns (see 431.6) that do not fall within the definition of firearms under 1and are capable of being concealed on a person are mailable, but must include Adult Signature service under DMM 503.8. Mailers must comply with all applicable state and local regulations.
d. Parts of handguns are mailable, except for handgun frames, receivers or other parts or components regulated under Chapter 44, Title 18, U.S.C.
e. Mailers are also subject to applicable restrictions by governments of a state, territory, or district.
How to Ship a Firearm FedEx
FedEx only allows people with Federal Firearms Licenses to ship firearms:
Only customers holding a Federal Firearms License (FFL) and federal, state, or local government agencies may ship firearms with FedEx. Customers holding an FFL must enter into an approved FedEx Firearms Shipping Compliance Agreement before shipping any firearms with FedEx. For more information, contact your FedEx account executive.

Nonlicensees are prohibited from shipping firearms with FedEx.
If you have a valid FFL and are using FedEx to ship your firearms, there are steps you must take prior to shipping:
Remove all ammunition. Firearms can't be shipped with ammunition. In fact, ammunition can't be shipped from a FedEx Office or other FedEx associated retail location.
Disassemble all long guns. Engage safeties on handguns.
Package the firearm in a secure, solid box so there's no shifting of any kind when the package is moved. Repackage firearms cases in an unmarked, new outer box, again following FedEx guidelines to ensure the firearm and its case don't shift.
Only prepackaged, labeled firearms can be shipped. FedEx employees are prohibited from packaging or labeling them.
When properly packaged and labeled, firearms can be shipped by an FFL holder at the FedEx office or by scheduling a pickup.
How to Ship a Firearm UPS
UPS addresses their shipping requirements for firearms on their website:
UPS accepts packages containing firearms (as defined by Title 18, Chapter 44, and Title 26, Chapter 53 of the United States Code) for transportation only in the following cases:
(a) Between licensed importers, licensed manufacturers, licensed dealers, and licensed collectors (as defined in Title 18, Chapter 44 of the United States Code), and government agencies
(b) Where not otherwise prohibited by federal, state or local law, such as:
(i) from an individual to a licensed importer, licensed manufacturer, licensed dealer, or licensed collector
(ii) from a licensed importer, licensed manufacturer, licensed dealer, or licensed collector to an individual.
The shipper must comply with and must ensure that each shipment containing firearms complies with all federal, state and local laws applicable to the shipper, recipient, and package, including, without limitation, age restrictions.
Handguns shipped through UPS have specific guidelines as well:
Handguns, as defined by 18 U.S.C. § 921, will be accepted for transportation only via UPS Next Day Air Services, specifically:
UPS Next Day Air® Early
UPS Next Day Air®
UPS Next Day Air Saver®
(Note: UPS Express Critical™ Service is not available for firearms)
Mail a Firearm FAQs
BECOME A MEMBER
Your Protection Starts Here!
Become a part of the nation's best Legal Defense for Self Defense® Program and get armed, educated, and prepared today.
BECOME A MEMBER
---
The information provided in this publication is intended to provide general information to individuals and is not legal advice. The information included in this publication may not be quoted or referred to in any other publication without the prior written consent of U.S. LawShield, to be given or withheld at our discretion. The information is not a substitute for, and does not replace the advice or representation of a licensed attorney. We strive to ensure the information included in this publication is accurate and current, however, no claim is made to the accuracy of the information and we are not responsible for any consequences that may result from the use of information in this publication. The use of this publication does not create an attorney-client relationship between U.S. LawShield, any independent program attorney, and any individual.