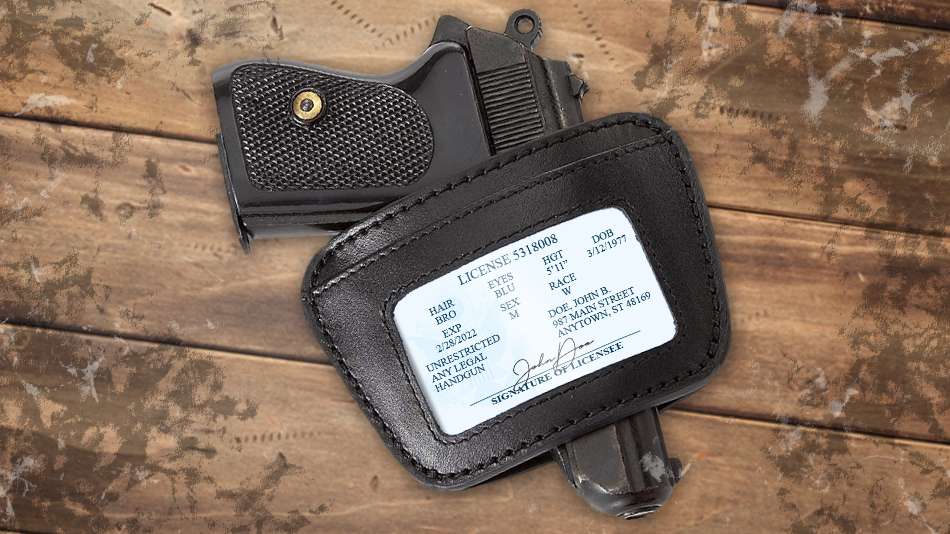 Florida Application for Concealed Weapon Firearm License
During the current troubling times, many people have made the decision to become first-time gun owners and are now wanting to obtain a Concealed Weapon or Firearm License, commonly referred to as a "CWFL."
To lawfully carry a firearm or weapon concealed on your person, with a few narrow exceptions, a person must possess a CWFL. A CWFL allows an individual to carry a handgun, electronic weapon or device, tear gas gun, knife, or billy club concealed on their person. "Concealed" means the handgun or weapon is not visible to ordinary sight.
What Are the Requirements to Obtain a Florida CWFL?
CWFLs are issued by Florida's Department of Agriculture and Consumer Services, are valid for seven years, and can easily be renewed online upon expiration. To be eligible for a CWFL, a person must meet the following requirements:
Be at least 21 years old;
Be a U.S. citizen residing in the United States, unless serving overseas in the United States Armed Forces, or be deemed a lawful permanent resident alien by the Department of Homeland Security, U.S. Citizenship and Immigration Services;
Demonstrate competency with a firearm;
Not suffer from any physical infirmity which would prevent the safe handling of a weapon or firearm;
Have not been convicted of a felony, unless the right to possess a firearm has been restored;
Have not been convicted of a crime involving a controlled substance as defined in Chapter 893 of the Florida Statutes or similar laws of another state relating to controlled substances or been committed for the abuse of a controlled substance within three years of the date of application;
Must not be a chronic and habitual user of alcoholic beverages or other substances to the extent their normal faculties are impaired;
Desire a legal means to carry a concealed weapon or firearm for lawful self-defense;
Have not been adjudicated an incapacitated person under Florida Statute 744.31, or similar laws of other states;
Have not been committed to a mental institution unless granted relief under Florida Statute 790.065(2)(a)(4)(d);
Have not received a withhold of adjudication of guilt or a suspended sentence on any felony or misdemeanor crime of domestic violence unless three years have elapsed since probation or any other conditions set by the court have been fulfilled or the record has been sealed or expunged;
Must not be the subject of a current injunction that restrains the applicant from committing acts of domestic violence or acts of repeat violence; and
Must not be prohibited from purchasing or possessing a firearm by any other provision of Florida or federal law.
Florida CWFL Test
To demonstrate competency with a firearm, individuals have the option of showing proof of completion of one of the various types of firearm safety courses outlined in Florida Statute § 790.06(2)(h) . The most common way of satisfying this requirement is by taking a firearm safety or training class taught by an NRA or state certified firearms instructor.
Upon Receiving a CWFL
Once you receive your CWFL in the mail, you are legally allowed to carry a concealed weapon or firearm on your person, as long as you also carry your CWFL. If a law enforcement officer demands to see your CWFL, you must present it along with proper identification, such as your driver's license. Unfortunately, a CWFL does not allow you to carry a firearm or weapon everywhere in the State of Florida. This is one of the most common ways we see license holders getting in trouble.
It is crucial you know where you can and cannot carry with your CWFL. A complete list of prohibited places can be found in Florida Statute § 790.06(12)(a), and includes any police, sheriff, or highway patrol station; any detention facility, prison, or jail; any courthouse; any polling place; any elementary or secondary educational facility or administrative building; any school, college, or professional athletic event not related to firearms; and any place prohibited by federal law. Possessing a firearm in one of the prohibited places with a CWFL is a second-degree misdemeanor, punishable by up to 60 days in the county jail, six months of probation, and up to a $500 fine.
Florida CWFL Renewal
Additionally, CWFL holders must make sure they keep their address current with the Department of Agriculture. About three months prior to the expiration date on their CWFL, licensees should receive a renewal form in the mail with instructions on how to renew. If your address is not up to date and you let your license expire, you have six months to renew. If you wait longer than that, you will have to start the entire process over and apply for a new license.
For any questions regarding CWFLs in Florida, call U.S. LawShield and ask to speak to your Independent Program Attorney.
---
The information provided in this publication is intended to provide general information to individuals and is not legal advice. The information included in this publication may not be quoted or referred to in any other publication without the prior written consent of U.S. LawShield, to be given or withheld at our discretion. The information is not a substitute for, and does not replace the advice or representation of a licensed attorney. We strive to ensure the information included in this publication is accurate and current, however, no claim is made to the accuracy of the information and we are not responsible for any consequences that may result from the use of information in this publication. The use of this publication does not create an attorney-client relationship between U.S. LawShield, any independent program attorney, and any individual.