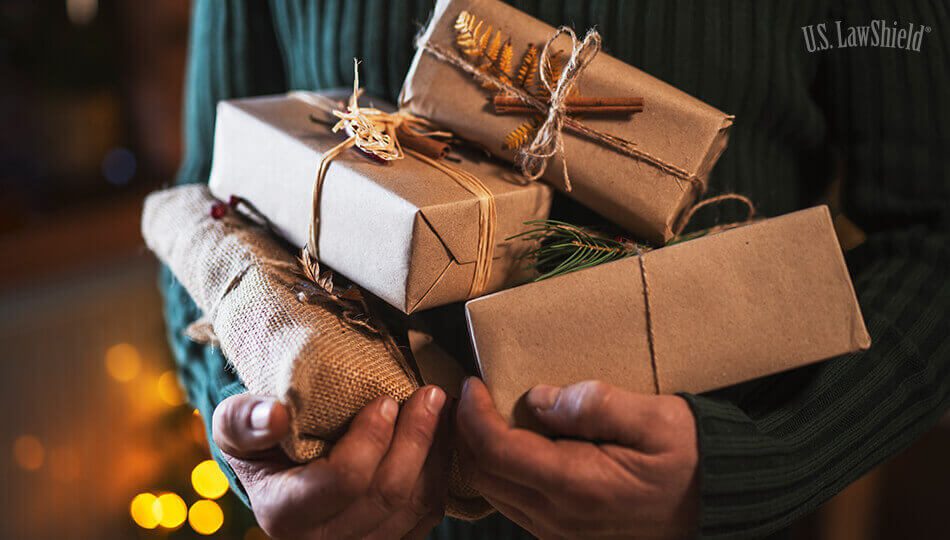 Holiday shopping can be challenging, but we're here to help. Whether you're looking for the perfect gift for a self-defense-minded friend or scouring the earth for hunting-related presents for a family member, we have you covered.  Check it out, then get to the nearest mall (or shopping app).
Coffee, but not just any coffee
This one's sure to be a hit with any caffeine-loving people in your life. Consider supplying them with an assortment of coffee samplers they might not otherwise try. That means adding varied roast options for the black-coffee-only crowd and espresso for those who drink large quantities of regular coffee throughout the day. Remember to get coffee suited to the way the person prepares it—whether that's pre-ground, whole beans or pods. Of course, if you want to go all out, you could introduce them to an entirely new method of making coffee, whether that's a pod-compatible machine or a French press.
Knives, only not a pocketknife
It's normal to think about knives and automatically imagine a small folding pocketknife, but there's more to edged weapons than the old standard. When you're selecting a knife for a gift, take the time to find out what type of knife the recipient will get the most use from. That means blades that run the gamut from a cleaver to a fixed-blade hunting knife. Cleavers are fantastic for processing game meat while knives with sharp, replaceable blades are excellent for field dressing animals. All knives aren't made for all tasks, and your gift will convey more thoughtfulness if you get the correct blade for the job.
If a self-defense-related knife is on your radar, do some research. You'll discover there are numerous blade and handle styles. Interested in going a bit further? Find a good edged-weapon class in the recipient's area and give them the gift of learning a new skill.
Trail cameras with something extra
Hunters and anyone interested in keeping an eye on their property can benefit from a good trail camera (or five). There are numerous designs on the market, all of which offer a variety of features. You'll find many differences in quality, too. For example, clarity of images and the ability to capture a photo after dark aren't the same across the board. Additionally, certain models only take SD memory cards while others can connect to Wi-Fi to deliver photos straight to the user's phone.
When deciding which trail camera to purchase, consider where it will be used. Does it need to cover longer distances or will a close-range camera work? Should it have video capabilities, or are still images adequate? And if it's Wi-Fi and data compatible, how much does the monthly or annual membership cost for the specific model of camera to send photos to someone's phone? Finally, don't forget to include rechargeable batteries. Those are fantastic for anyone who regularly uses trail cams.
Smokers, because who doesn't love good food?
The days of charcoal or propane-fueled grills are a distant memory for people addicted to pellet grills and smokers. This isn't a gift only for meat lovers; smokers are excellent for cooking veggies, queso and apples, too! With the right smoker the sky is the limit–some even come with a side grill that takes propane or charcoal depending on the cook's preference.
What brand and size you give as a gift depends on the available space and needs of the user. Take time to check out various smoker types and understand the basics of how they work. Certain designs require more cleaning and maintenance than others, and you might be giving a smoker to someone who prefers a low-maintenance item. Be ready to assist with putting it together–odds are, your recipient will be impatient to fire it up. Also, throw in a bag or two of pellets and an extra sensor to get the home chef going as quickly as possible.
Sports-related gear and accessories
Does the person you're buying for have a favorite team? Did you know there's more to sports-themed gifts than hats and hoodies? There's a wide array of possible gifts for sports fans, including mugs, blankets, stuffed animals, dog leashes and smoker covers to name a few. If you'd prefer a more holiday-centric approach, look at stockings, Santa hats and ornaments of their team of choice. You can even find candy and bags of snacks emblazoned with team logos.
Books, both fiction and nonfiction
With centuries' worth of literature available, there's no good reason not to give at least a few books. Whether you purchase paper or digital copies is up to you but be sure to take the preferences of the recipient into consideration. Don't restrict yourself to mysteries and romance, either. Give the gift of knowledge by including a nonfiction book.
If self-defense is something the person is interested in, you might check out the U.S. LawShield® Armed & Educated® series. These books are available outlining the laws for specific states, written by Independent Program Attorneys.
Memories, not material things
The gift of an experience is one that lasts forever. That might mean taking someone skiing, going on a hunt or attending an event you wouldn't normally go to, like the symphony or a monster truck rally. It's the memories we treasure, so why not work to make new ones this holiday season? Remember, you don't have to choose an experience that happens right away. It can be something you book months in advance.
Peace of mind, U.S. LawShield-style
Giving the gift of a membership to U.S. LawShield is an invaluable way to offer someone peace of mind. Having an experienced attorney to call should the worst happen is a wonderful gift, as is the way U.S. LawShield charges zero legal fees for covered events. Membership provides other perks, too, like access to educational materials and an everyday helpline to get answers to your self-defense questions. (By the way, it's cheaper than a year of coffee.)
Also, did you know we have an online store? In the Freedom Store, you can find an assortment of holiday gifts such as shirts, hats and travel mugs. There you'll find a diverse selection of outerwear, books and accessories.
Learn more about a U.S. LawShield membership here.
Enjoy the season with your loved ones. And happy holidays from all of us here at U.S. LawShield!
BECOME A MEMBER
Your Protection Starts Here!
Become a part of the nation's best Legal Defense for Self Defense® Program and get armed, educated, and prepared today.
BECOME A MEMBER
---
The information provided in this publication is intended to provide general information to individuals and is not legal advice. The information included in this publication may not be quoted or referred to in any other publication without the prior written consent of U.S. LawShield, to be given or withheld at our discretion. The information is not a substitute for, and does not replace the advice or representation of a licensed attorney. We strive to ensure the information included in this publication is accurate and current, however, no claim is made to the accuracy of the information and we are not responsible for any consequences that may result from the use of information in this publication. The use of this publication does not create an attorney-client relationship between U.S. LawShield, any independent program attorney, and any individual.