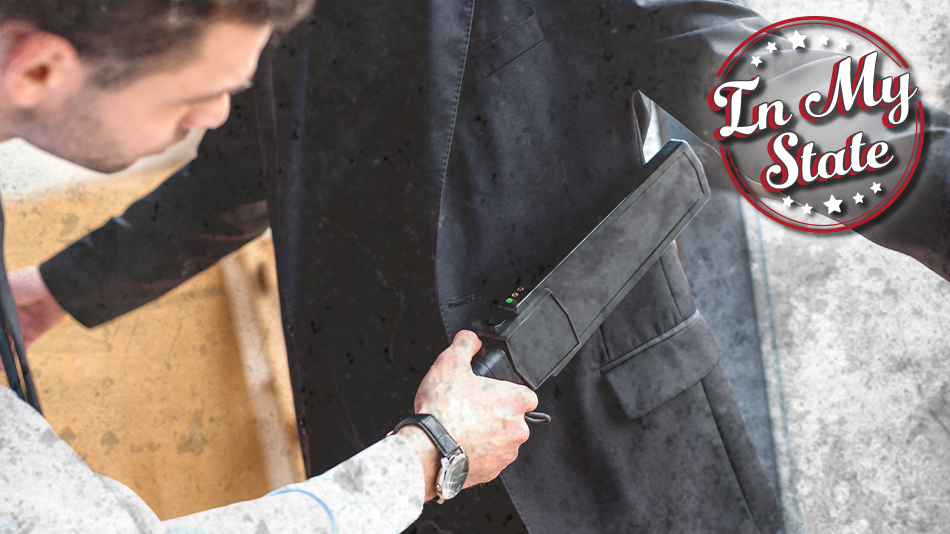 As you've no doubt seen in the news, many parts of the country are experiencing a push to ban firearms from government buildings. A significant portion of this new "outrage" is media-driven opportunism by gun control advocates. To help sort the legal facts from fiction, let's take a look at how the law plays a role in securing your rights as a law-abiding gun owner.
The Second Amendment ensures the rights of all Americans to keep and bear arms. But lawmakers have differing opinions on how that applies to the Missouri Capitol building and other public lands. Fortunately, the majority of Missouri's lawmakers support the Second Amendment and have been working to keep the gun rights of Missourians secure.
Here's what you need to know about the past, the present, and the future of legally carrying a firearm on the grounds of our state buildings and other government properties.
Did the Events in Our Nation's Capitol on January 6 Spark Change in Missouri?
Missouri law prohibits the carrying of firearms at any meeting of a governing body of a unit of local government; or any meeting of the General Assembly or a committee of the General Assembly (except for a member of the body who has a permit to carry concealed).
In the Missouri State Capitol, those who possess a valid state Concealed Carry Permit ("CCP") can still check in at a designated entrance and provide proof of their CCP along with photo identification enabling them to carry their firearm into the building. It should be noted that carry is prohibited on the chamber floor in both the House and Senate, both House and Senate galleries, and in legislative meeting rooms.
Members of the Missouri Legislature continue to discuss the security of the capitol building following the events in Washington, D.C. The legislature is staying up to speed with developments, including updates and warnings from federal officials regarding potential threats. In the words of Senate Majority Floor Leader Caleb Rowden, "It's all fluid at this point."
A spokesman for the Missouri Department of Public Safety, Mike O'Connell, provided the following statement following the events of January 6 in D.C.: "While our policy is not to discuss specific details of security plans or operations, they include long-term advance planning, training, exercises, and close coordination between state government and our local and federal partners." Police presence has been increased at the Missouri Capitol.
There have been no large-scale changes visible to the public or through legislative action in Missouri following the events at the U.S. Capitol. Missouri's pro-Second Amendment majorities in the legislature are moving forward with planned legislation to strengthen gun rights in Missouri.
Should You Be on Alert?
It is important that gun owners remain vigilant to attempts to restrict gun rights such as so-called "red flag" laws and other attempts to restrict gun ownership and rights. Read the news, contact your local legislators to have your voice heard, and watch for updates like this one from U.S. LawShield to make sure you remain aware of any developments.
For any questions about carrying in and around government buildings, contact U.S. LawShield and ask to speak to your Independent Program Attorney.
---
The information provided in this publication is intended to provide general information to individuals and is not legal advice. The information included in this publication may not be quoted or referred to in any other publication without the prior written consent of U.S. LawShield, to be given or withheld at our discretion. The information is not a substitute for, and does not replace the advice or representation of a licensed attorney. We strive to ensure the information included in this publication is accurate and current, however, no claim is made to the accuracy of the information and we are not responsible for any consequences that may result from the use of information in this publication. The use of this publication does not create an attorney-client relationship between U.S. LawShield, any independent program attorney, and any individual.