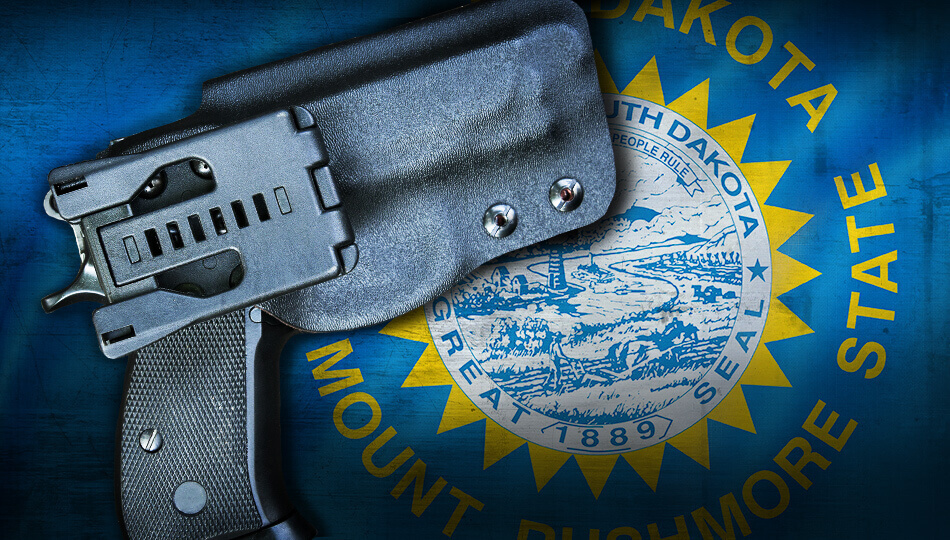 On March 18, 2022, South Dakota Governor Kristi Noem signed SB 212 into law, eliminating all fees for concealed carry permits. Over the past few years, South Dakota has taken several steps to strengthen its residents' Second Amendment rights, including passing permitless carry, clarifying the "stand-your-ground" law, and, most recently, reducing fees for concealed carry permits to $0.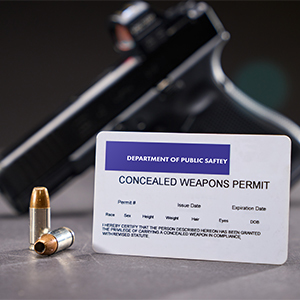 Currently, there are three types of concealed carry permits in South Dakota, all of which are valid for five years: a regular permit, a gold card permit, and an enhanced permit. The current fee for a regular permit is $10.00; a gold card permit carries a fee of $40.00; and an enhanced permit costs $60.00. Concealed carry permits also require a fee to be paid for renewal, and enhanced permits further require a $43.25 fingerprint processing fee. The enhanced permit also requires the person applying to participate in a qualifying handgun course, which may have an additional cost associated with the training. Apart from the cost to participate in a qualifying handgun course, all of these fees are removed by SB 212. The elimination of concealed carry permit fees will take effect on July 1, 2022. Although there is a loss of revenue to the state, the logic behind eliminating the fees is that a person should not have to pay a fee to exercise a constitutional right. Governor Noem has stated, "Government exists to protect our rights, not profit from them."
As previously stated, in recent years South Dakota has been taking bold steps to protect the constitutional right to keep and bear arms; one such step was SB 47 being signed into law, making South Dakota a permitless or constitutional carry state alongside (at the time) 13 other states. SB 47 was approved by the state legislature and signed into law by Gov. Noem in 2019. (Note: The bill is codified at SDCL Ch. 23-7.) Currently, South Dakota does not require a permit to carry a handgun openly or concealed so long as the person is not prohibited by law from possessing a firearm and is at least 18 years old.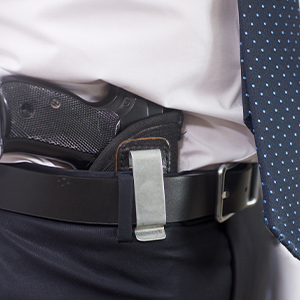 South Dakota has also strengthened Second Amendment rights by clarifying the "stand-your-ground" law through SB 195. SB 195 was also signed into law in March 2022 and establishes that the burden of proof, when a prima facie claim of self-defense immunity is raised, lies with the party attempting to overcome that claim of immunity by clear and convincing evidence. Put simply, the prosecution must show that the defendant did not act in self-defense. Generally, stand-your-ground law provides that people may use deadly force when they reasonably believe it necessary to defend against deadly force, great bodily harm, kidnapping, rape, or other serious crime.
SB 47, SB 195, and SB 212 are great examples in a long list of laws that exhibit the significance Governor Noem and South Dakota place on the Second Amendment and all our constitutional rights.
BECOME A MEMBER
Your Protection Starts Here!
Become a part of the nation's best Legal Defense for Self Defense® Program and get armed, educated, and prepared today.
BECOME A MEMBER
---
The information provided in this publication is intended to provide general information to individuals and is not legal advice. The information included in this publication may not be quoted or referred to in any other publication without the prior written consent of U.S. LawShield, to be given or withheld at our discretion. The information is not a substitute for, and does not replace the advice or representation of a licensed attorney. We strive to ensure the information included in this publication is accurate and current, however, no claim is made to the accuracy of the information and we are not responsible for any consequences that may result from the use of information in this publication. The use of this publication does not create an attorney-client relationship between U.S. LawShield, any independent program attorney, and any individual.