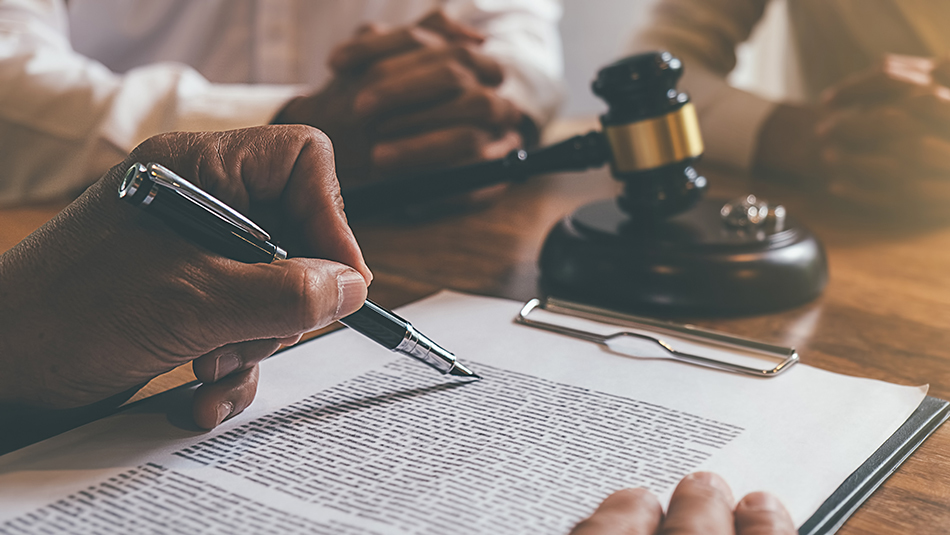 It's no secret that the legal system is often skewed against gun owners. You see it all the time; the victim who was forced to protect their life against a dangerous threat often ends up being painted as a criminal. And the financial, emotional, and mental toll it takes to defend yourself against these courtroom bullies? It can be well… astronomical.
WHAT'S A RESPONSIBLE GUN OWNER TO DO?
Maybe you've heard about how legal defense for self-defense coverage can be a saving grace during the legal aftermath of a self-defense incident—providing a powerful ally when you need it most—but a quick internet search just ends in more confusion… How do you know which program is best for you? Do they actually help as much as they say they will? Can you really trust them with your future?
When it comes to U.S. LawShield®, the answer to all of those questions is a resounding "yes!"
U.S. LawShield is a genuinely unique legal defense for self-defense program because we do whatever it takes to help defend your rights and your freedom, regardless of whether the jury thinks you're innocent or not. Unlike some of our competitors, we don't offer limited liability coverage and we most certainly are not a reimbursement scheme.
WHAT DO WE OFFER GUN OWNERS?
So, what makes us different from all the rest?
Well, in addition to being one of the most affordable programs in the industry, every member has access to some incredible features that help them get the most out of membership, including:
AttorneyResponse 365TM: 24/7/365 emergency access to an attorney-answered hotline
FreedomProtectionSM: Tenacious legal defense for criminal and civil proceedings with zero attorneys' fees—no caps, limits, or deductibles
Non-emergency access to Independent Program Attorneys for any firearms or self-defense legal questions
Special members-only offers, events, and discounts on classes, firearms, tactical training, range time, and more
Member seminars with experienced attorneys, instructors, and industry professionals
Essential educational content and legal updates from credible and reliable sources
And while you won't find better features with our competitors, in all honesty, they aren't the benefits that set us apart.
THE REAL VALUE
You see, the real value of a membership is found in the peace of mind you have knowing you're not alone.
It's in your 3 a.m. call to the hotline after a self-defense emergency, when you KNOW an Independent Program Attorney will be on the other end of the line ready to give immediate legal advice you can trust…
It's in the real connections with the lawyers, sales reps, and instructors who remember who you are. Because you're more than a number on a piece of paper; you're someone they can share their passion and experience with…
It's in the hope you have after being forced to protect your life, because you're confident in the tenacious legal defense in your corner and comforted knowing you won't have to sacrifice your finances for your freedom…
It's in these individual moments that you discover why U.S. LawShield is truly a step above any other company out there.
So yes, we actually do what we say we will. And yes, you really can trust U.S. LawShield with your future and your freedom.
---
The information provided in this publication is intended to provide general information to individuals and is not legal advice. The information included in this publication may not be quoted or referred to in any other publication without the prior written consent of U.S. LawShield, to be given or withheld at our discretion. The information is not a substitute for, and does not replace the advice or representation of a licensed attorney. We strive to ensure the information included in this publication is accurate and current, however, no claim is made to the accuracy of the information and we are not responsible for any consequences that may result from the use of information in this publication. The use of this publication does not create an attorney-client relationship between U.S. LawShield, any independent program attorney, and any individual.