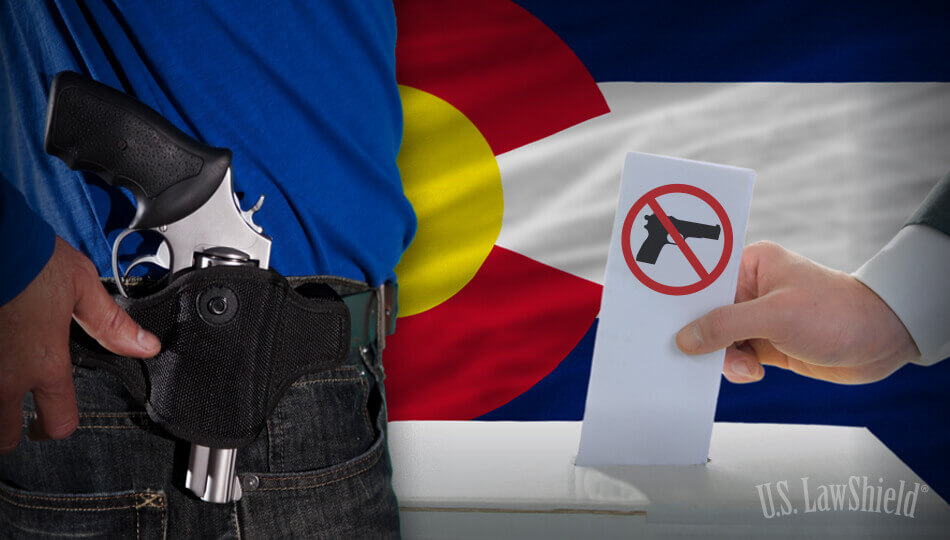 On March 30, 2022, Colorado Governor Jared Polis signed into law the "Vote Without Fear Act," which generally makes it unlawful to openly carry a firearm at or near any polling location in Colorado during an election. Proponents argue this new law is intended to prevent voter intimidation at the polls and other locations where voters cast a ballot. Opponents argue the new law essentially requires law-abiding gun owners to forgo one constitutional right (the Second Amendment) in order to exercise another (the right to vote).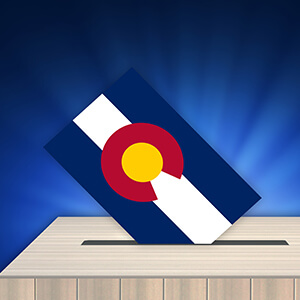 Specifically, this new Colorado law is codified in C.R.S. § 1-13-724 and makes it unlawful for any person to openly carry a firearm within:
any polling location;
100 feet of a drop box or any building in which a polling location is located;
a central count facility; or
100 feet of any building in which a central count facility is located.
A violation of the new law is a misdemeanor offense that carries up to 120 days in county jail and/or up to a $250 fine for a first offense and up to 364 days in county jail and/or up to a $1,000 fine for subsequent offenses.
The open carry prohibition applies only during specific times: 1) on election days; 2) when voting is permitted for any election; and/or 3) when any ongoing administration activity related to an active election is taking place. Keep in mind, the scope of this law extends beyond high-profile elections, such as presidential and midterms, and applies equally to all Colorado elections, including those that take place on the lower, local levels.
As with most laws, there are exceptions. C.R.S. § 1-13-724 provides the open carry prohibition discussed above does not apply if you are:
open carrying a firearm on your own personal property that happens to be within the 100-foot zone;
open carrying a firearm while traveling directly between your private property and a place outside the 100-foot zone;
a uniformed security guard employed by a contract security agency and are acting within the scope of the contractual agreement to provide security services with a person or entity that owns or controls the facility, building, or location subject to the Vote Without Fear Act; or
a peace officer and acting within the scope of your authority and duties as a peace officer.
Importantly, the "Vote Without Fear Act" applies only to openly carried firearms. Those with valid concealed handgun permits may still conceal carry at these voting places, so long as carrying is not otherwise prohibited at that location under state or federal law (e.g., schools, federal buildings, courthouses, etc.). Keep in mind, though, it remains unlawful to open carry a firearm anywhere, at any time, in Denver County..
During the 2020 election, Colorado had 350 in-person polling places and more than 370 ballot drop boxes. So, how will you know if you're in unlawful open carry territory? Well, the law requires that the designated election official at each location visibly place a sign notifying persons of the 100-foot "no open carry" zone for firearms. Is one "visible" sign sufficient to effectively notify lawful firearm owners? Doubtful. Here's a map of where the ballot drop boxes and in-person voting locations were in 2020: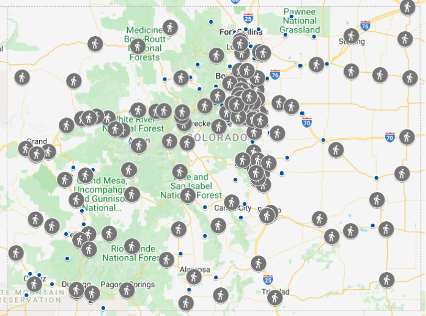 As you can see, the Vote Without Fear Act does little in the way of helping lawful firearm owners live without fear of breaking the law. Given the trajectory of new firearm and related carry laws in Colorado, one of the best ways to protect yourself from prosecution is to obtain a concealed handgun permit.
BECOME A MEMBER
Your Protection Starts Here!
Become a part of the nation's best Legal Defense for Self Defense® Program and get armed, educated, and prepared today.
BECOME A MEMBER
---
The information provided in this publication is intended to provide general information to individuals and is not legal advice. The information included in this publication may not be quoted or referred to in any other publication without the prior written consent of U.S. LawShield, to be given or withheld at our discretion. The information is not a substitute for, and does not replace the advice or representation of a licensed attorney. We strive to ensure the information included in this publication is accurate and current, however, no claim is made to the accuracy of the information and we are not responsible for any consequences that may result from the use of information in this publication. The use of this publication does not create an attorney-client relationship between U.S. LawShield, any independent program attorney, and any individual.