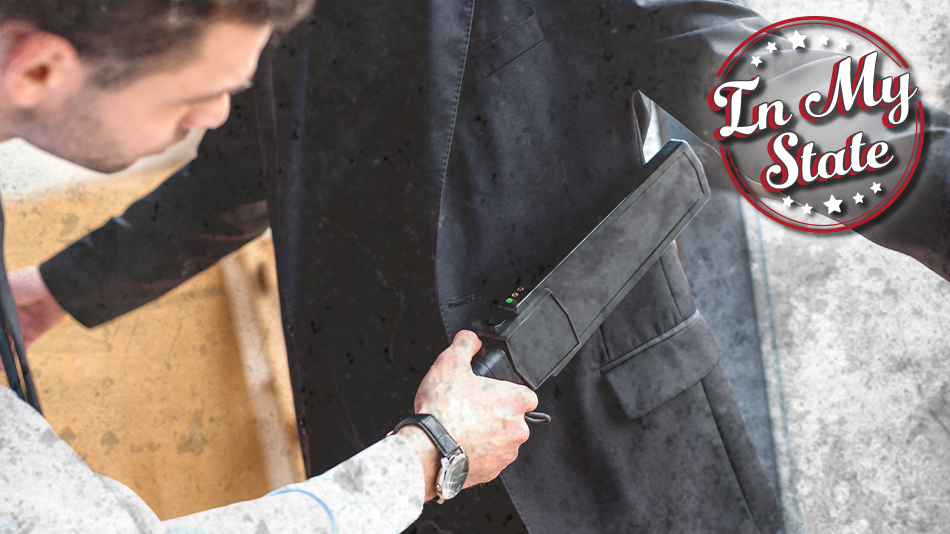 As you've no doubt seen in the news, many parts of the country are experiencing a push to ban firearms from government buildings. A significant portion of this new "outrage" is media-driven opportunism by gun control advocates. To help sort the legal facts from fiction, let's take a look at how the law plays a role in securing your rights as a law-abiding gun owner.
The Second Amendment ensures the rights of all Americans to keep and bear arms. But lawmakers have differing opinions on how that applies to the Illinois Capitol building and other public lands.
Here's what you need to know about the past, the present, and the future of legally carrying a firearm on the grounds of our state buildings and other government properties.
Did the Events of January 6 Spark Change in Illinois?
The short answer is no. This is an excellent time for all law-abiding gun owners in Illinois to review the Concealed Carry Act and—most importantly—the restricted locations it lists.
430 ILCS 66/65. Prohibited areas.
(a) A licensee under this Act shall not knowingly carry a firearm on or into:
(3) Any building, parking area, or portion of a building under the control of an officer of the executive or legislative branch of government.
(5) Any building or portion of a building under the control of a unit of local government.
These subsections of our Concealed Carry Act would clearly encompass our Capitol in Springfield. It should be noted that at the time of this writing, the Illinois Capitol building is closed to public tours due to COVID-19.
Should You Be on Alert?
Because the pandemic has limited the presence of our politicians in Springfield, our state legislators, for the most part, have not enacted laws pertaining to gun legislation recently. With the pandemic apparently winding down, we must remain vigilant and keep up to date on any potential laws that could affect our gun rights.
Due to events on January 6 in our nation's Capitol, it is foreseeable that there will be additional security in the future at all of our government buildings. The best way to keep safe and legal here in Illinois is to routinely review the Illinois State Police website.
For any questions about carrying in and around government buildings, contact U.S. LawShield and ask to speak to your Independent Program Attorney.
---
The information provided in this publication is intended to provide general information to individuals and is not legal advice. The information included in this publication may not be quoted or referred to in any other publication without the prior written consent of U.S. LawShield, to be given or withheld at our discretion. The information is not a substitute for, and does not replace the advice or representation of a licensed attorney. We strive to ensure the information included in this publication is accurate and current, however, no claim is made to the accuracy of the information and we are not responsible for any consequences that may result from the use of information in this publication. The use of this publication does not create an attorney-client relationship between U.S. LawShield, any independent program attorney, and any individual.