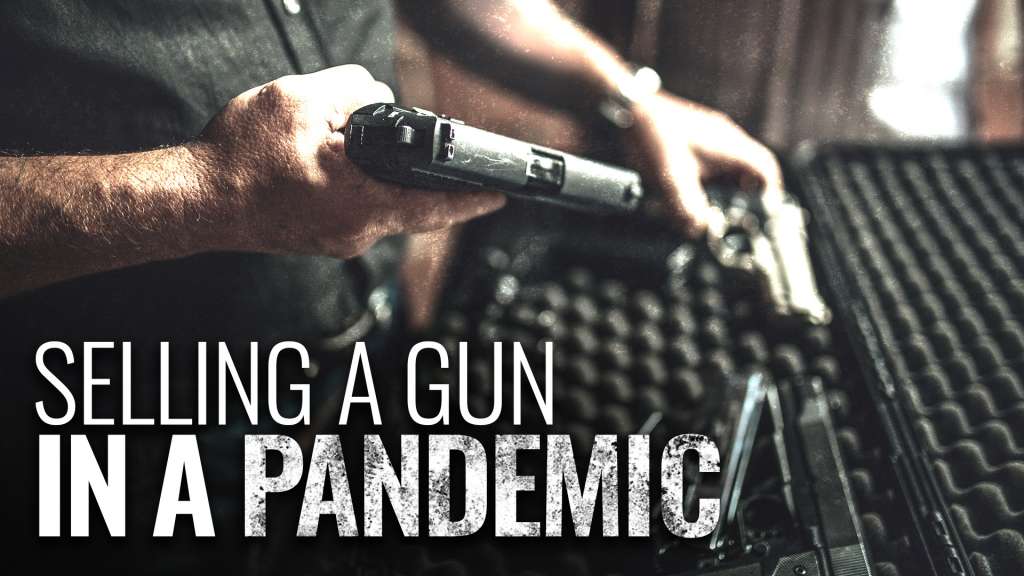 Are you under a Stay At Home order? Have the gun shows in your area closed down due to the pandemic? Gun stores around the country are experiencing an influx of new purchasers and more questions than ever are arising about how to conduct a private sale as an alternative.
What is the law on conducting a private sale as an alternative?
You plan on making a little room in that crowded gun safe by selling off a couple of items that you no longer need, but what are the legal requirements before you sell a firearm in Pennsylvania? To start, we need to analyze both state and federal law.
For the purposes of this discussion we presume that you do not hold a Federal Firearms License, and that the type of firearms you are selling are Title I Firearms not under regulation by the National Firearms Act.
SELLING STANDARD RIFLES AND SHOTGUNS
Under both federal and Pennsylvania law, you may sell a standard rifle or shotgun via private sale without conducting a background check or filling out a transfer form, so long as the purchaser or transferee of the weapon is a resident of the same state and is otherwise eligible to own the weapon.
SELLING A HANDGUN
If you wish to sell or transfer a handgun, which the Uniform Firearms Act defines as any pistol or revolver with a barrel length of under 15 inches, you will need to have a transfer of the weapon and background check completed, either at your local sheriff's office or at a gun store with the appropriate Federal Firearms License. There is an exception to the background check requirement when ownership of a handgun is transferring to a spouse, child, or grandchild who is otherwise legally able to possess the weapon and a resident of Pennsylvania.
If you plan on selling a rifle or shotgun via private sale, I do recommend taking some precautionary steps to eliminate potential legal problems in the future.
bill of sale
The main recommendation is for you to complete and keep a bill of sale. The bill of sale should include the date of the sale, the name and signature of the purchaser, a description of the firearm including the serial number, the price for which the weapon was sold, and a statement signed by the purchaser stating that they are eligible to possess firearms. This will allow you to show when the ownership of the gun was transferred if the gun is later used in a crime or turns up at a crime scene.
identification
When selling a gun via private sale, the purchaser does not have to have a Pennsylvania License to Carry Firearms. However, asking to see their license if they have one can be a helpful step to provide additional assurance that the purchaser has previously passed a background check. Likewise, asking to see the purchaser's driver's license can help verify that they are a resident of the same state as you.
For more questions about legally conducting the private sale of a firearm, please contact U.S. LawShield and ask to speak to an Independent Program Attorney.