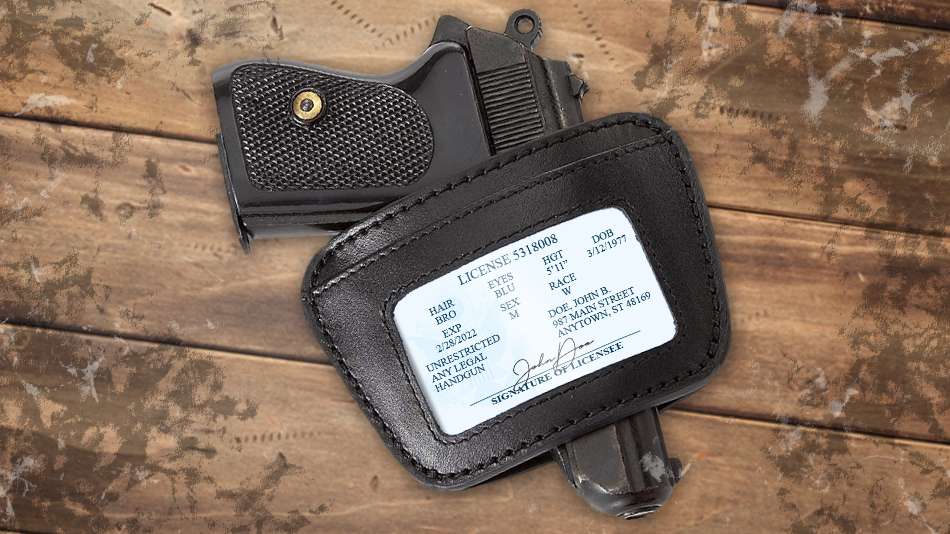 Well, 2020 has certainly served up some curveballs for us Ohioans. Now, perhaps more than ever, residents of our state have a heightened sense of self preservation and family protection. The number of people seeking to get their Concealed Handgun License ("CHL") has likely never been higher since Ohio became a "shall issue" state in 2004, which means that if you meet all the eligibility requirements for a CHL, then the state must give you a license. Discretion of the sheriff is not considered, hence the "shall" in "shall issue."
The basic purpose and function of the CHL is to allow people to carry loaded firearms in a concealed fashion in their vehicles and on their person without drawing unwanted attention to themselves. As instances of chaotic scenes in the streets and in neighborhoods increase, the importance of having your loaded firearm nearby cannot be overstated.
How Do You Get a Concealed Handgun License?
What does "getting your license" entail? It is a straightforward process that requires you to take a class of not less than eight hours that meets or exceeds minimum training requirements. Of the eight hours, two hours must be in-person training and live-fire instruction. Once you complete the class, you are awarded a certificate indicating that you have satisfied the required training and you can now submit your application to the local sheriff along with the fee. You will likely have to make an appointment to do this. Further, it is important that you remember that you should never take your gun with you to the sheriff's office.
What Effect Has the COVID-19 Pandemic Had on Your Ability to Get Licensed?
Early in the pandemic, restrictions on the number of people who could congregate severely limited opportunities to complete the needed classes to acquire a CHL. With ranges closed, it was nearly impossible to complete the two-hour in-person range training. Further, sheriff's offices across the state limited or suspended the application process. As the pandemic dragged on and Ohio began reopening, restrictions have relaxed and more people have been able to complete their training.
Additionally, the legislature made multiple changes to the CHL renewal rules, including extending the renewal time for licenses that were expiring. In September they continued this policy by passing HB 614, extending all CHL expiration dates through June 2021 with another 90 days beyond the June date if the CHL expires between April 1, 2021, and June 30, 2021.
The Basics of Having a Concealed Handgun License
There are certain basics to remember once you get your CHL:
You must carry the license on you anytime you are carrying your firearm and must have another piece of government-issued identification;
Always inform law enforcement immediately upon contact that you are carrying your firearm with you;
Don't touch the gun during any interaction with law enforcement;
Be conscious of signage prohibiting onsite carry wherever you may be; and
If you are going to leave your firearm in your vehicle, always lock it and conceal it out of sight from prying eyes.
How to Renew Your Concealed Handgun License
Don't forget to renew the license, which is good for five years from the initial issuance or date of prior renewal, following the same process as when you first applied. You may now renew it anytime either before or after the expiration, but remember that once it expires, there is no grace period outside of the exceptions mentioned above that are related to the COVID-19 issue!
I cannot emphasize this enough, as I have seen countless numbers of new U.S. LawShield members run afoul of the law in recent months: Do not carry concealed until you actually receive your new or renewed CHL.
Stay safe and, of course, for any questions regarding getting a Concealed Handgun License in the state of Ohio, call U.S. LawShield and ask to speak to your Independent Program Attorney.
---
The information provided in this publication is intended to provide general information to individuals and is not legal advice. The information included in this publication may not be quoted or referred to in any other publication without the prior written consent of U.S. LawShield, to be given or withheld at our discretion. The information is not a substitute for, and does not replace the advice or representation of a licensed attorney. We strive to ensure the information included in this publication is accurate and current, however, no claim is made to the accuracy of the information and we are not responsible for any consequences that may result from the use of information in this publication. The use of this publication does not create an attorney-client relationship between U.S. LawShield, any independent program attorney, and any individual.