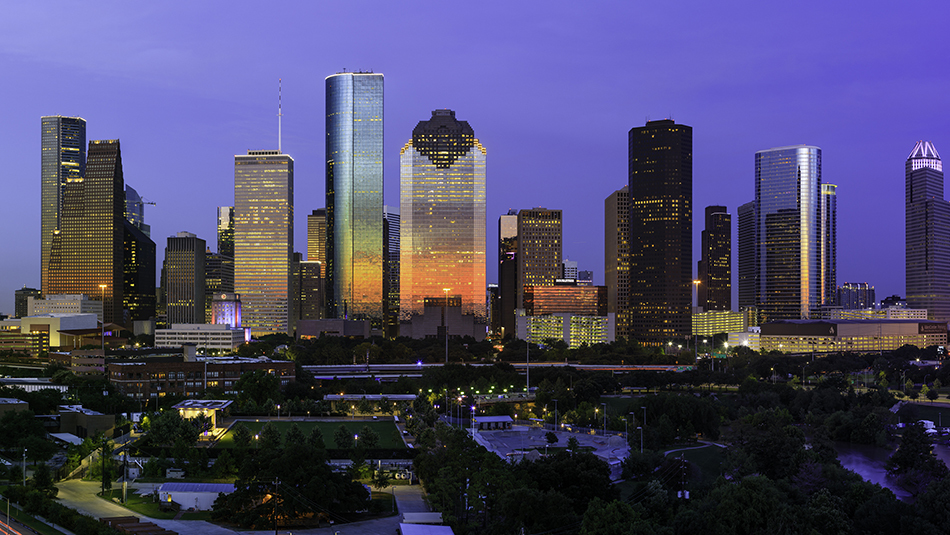 Judging by the rapid influx of folks moving into the Lone Star State, the secret is out: Texas is a great place to live. Beyond stating the obvious, one of the best things about Texas is the amount of freedom law-abiding gun owners enjoy every day.
The Texas Legislature has provided uniformity in our Second Amendment rights at the state level by using the legal doctrine known as "preemption." Preemption statutes are a tool the government uses to set certain legal areas as "off-limits" to local authorities, creating a uniformity of law across the state. Luckily, when it comes to firearms, most major Texas cities will have the same laws when it comes to lawfully carrying a weapon and defending yourself or loved ones.
Although Texas law "pre-empts" local authorities from creating certain laws related to firearms, there are some areas the Texas Legislature does allow cities and municipalities to regulate. These areas include, but are not limited to, laws regulating: discharging a firearm within the limits of a municipality other than a sport shooting range; the use of firearms in case of an insurrection, riot, or natural disaster; the storage and transportation of explosives to protect public safety; and discharging a shotgun, rifle, or pistol on certain tracts of land.
With Texas law allowing cities and municipalities to regulate certain specific areas or actions of gun owners, let's turn our attention to Houston, the largest city in Texas and home to some "interesting" local regulations. Let's begin with a trip to the zoo…
The Houston Zoo
While the Houston Zoo contains many fascinating animal exhibits, you may find their handgun policy a bit of an "exhibit" too. The Houston Zoo sits on City of Houston-owned land, and therefore, should not be allowed to prohibit concealed or open carry of a handgun by valid License to Carry ("LTC") holders.
This did not stop zoo owners, however, when they posted Texas Penal Code §§ 30.06 and 30.07 signs at the public entrances in an effort to prohibit concealed or open carry by LTC holders.
Texas LawShield Independent Program Attorneys with a local law firm challenged these signs, and the zoo removed them. However, the offending signs were then replaced with new ones claiming the zoo was an educational institution, and therefore, a prohibited area for not just handguns, but also weapons under Texas Penal Code § 46.03(a)(1).
This move was further challenged, and the zoo refused to remove these "school" signs and continues to enforce the prohibition. The Texas Office of the Attorney General was notified of these signs and their abusive nature, but as of the publish date of this article, it has yet to issue a ruling against the zoo.
LTC holders are recommended to avoid carrying a handgun or other prohibited weapon into the Houston Zoo unless they are ready to potentially be a "test case" and be arrested, charged with a felony, and go through the criminal justice system.
The George R. Brown Convention Center ("GRBCC")
The George R. Brown Convention Center is one of the largest convention centers in town, and home to hundreds of different events every year (including gun shows). It is also owned by the City of Houston. As such, the building itself does not have 30.06 and 30.07 signs posted prohibiting the lawful carry of handguns by LTC holders. The GRBCC official rules and regulations specifically state, "(1) Possession of Firearms is forbidden in the Facility with the exception of the following: (i) licensed peace officers and licensed honorably retired peace officers and (ii) exhibitors and patrons during duly licensed gun shows and (iii) individuals licensed by the State of Texas to carry concealed handguns."
However, if an entity rents out a specific area of the GRBCC, they may, and often do post 30.06 and 30.07 notice at all public entrances into their area to prohibit LTC holders from carrying their handguns inside that specific event. It is always best practice to check with the event organizers or staff before walking to the entrance of a convention with your handgun.
Memorial Park
Luckily, unlike some other states, local municipalities are prohibited from making and enforcing laws against LTC holders from bringing handguns into city parks.
Memorial Park is one of the largest city parks in the country and spans approximately 1,466 acres in the middle of Houston. It contains a golf course, biking, hiking, and jogging trails, a swimming pool, and other numerous outdoor facilities.
Memorial Park is also owned by the City of Houston, who has not attempted to prohibit the lawful carry of handguns by LTC holders.
LTC holders should beware, however, that if a school-sponsored activity is taking place at one of the Memorial Park facilities, they should avoid that area. Carrying at a school-sponsored activity could lead to an arrest under Texas Penal Code § 46.03(a)(1).
The Houston Livestock Show and Rodeo ("the Rodeo")
Finally, the Houston Livestock Show and Rodeo boasts an impressive concert lineup, a massive cook-off, carnival, livestock exhibition, and slate of rodeo events that make it the largest event of its kind in the world. In addition to its sheer size and length (approximately 3 weeks), about 2.5 million people attended the event in 2019!
The event spans the majority of the NRG Stadium and its surrounding parking lots. Unfortunately for LTC holders, every public entrance to the Rodeo is either posted with 30.06 and 30.07 notice or manned by security with metal detectors prohibiting the carry of handguns (and other weapons) inside.
Additionally, there may be high school students from local FFA or 4H clubs with booths set up outside of a posted area. This could be a huge danger zone for LTC holders, as they could unknowingly go from legally carrying a handgun to being in violation of carrying in a location of a school-sponsored activity!
You should always call ahead, visit the official website, or visually inspect public entrances to a building or event before you attempt entry with a firearm. You do not want to take a taxi to the rodeo or a professional sporting event, only to wind up outside of the stadium with your handgun and no place to store it!
Safe and Legal Firearm Handling in Houston
Visitors to the City of Houston should also know it is illegal under Texas Penal Code § 42.12(a) to recklessly discharge a firearm in a municipality with a population of 100,000 people or more. Houston has approximately 2.4 million residents, so nobody should recklessly discharge a firearm within city limits.
Finally, absent legal justification, the Code of Ordinances for the City of Houston outlaws: hunting or discharging firearms on, over, or across Lake Houston; shooting or catching wild birds; hunting any animal or shooting, firing, displaying, or discharging any firearm along or across city parks; and allowing an unsupervised minor to intentionally, knowingly, recklessly, or with criminal negligence discharge a firearm within the city limits.
For any questions regarding carrying or using a handgun legally in Houston (or anywhere else in the Lone Star State), contact Texas LawShield and ask to speak to your Independent Program Attorney.
---
The preceding should not be construed as legal advice nor the creation of an attorney-client relationship. This is not an endorsement or solicitation for any service. Your situation may be different, so please contact your attorney regarding your specific circumstances. Because the laws, judges, juries, and prosecutors vary from location to location, similar or even identical facts and circumstances to those described in this presentation may result in significantly different legal outcomes. This presentation is by no means a guarantee or promise of any particular legal outcome, positive, negative, or otherwise.