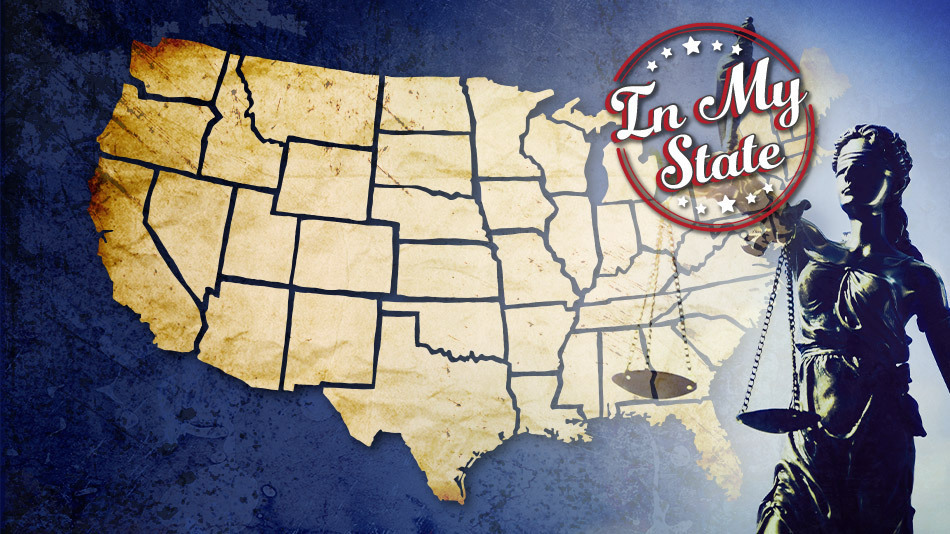 In 2020, Tennessee law regarding the carry of a handgun changed. Prior to the change, Tennessee had only one concealed carry permit, the Handgun Carry Permit ("HCP"). But now, qualified individuals may obtain either an Enhanced Handgun Carry Permit ("EHCP") or a Concealed Handgun Carry Permit ("CHCP"). The CHCP allows an individual to carry only a concealed handgun on their person, while the EHCP allows for either open or concealed carrying of a handgun on an individual for any lawful purpose. To obtain either an EHCP or a CHCP, a person must meet certain requirements and submit an application to the Tennessee Department of Safety and Homeland Security.
Applying for a License
Tennessee EHCP and CHCP application packets contain all required information necessary to obtain either license. These packets can be obtained from and must be returned to the Tennessee Department of Safety and Homeland Security. Both applications can be started by following the links on the Tennessee Department of Safety and Homeland Security's website. Both require personally identifying information, which includes the following: a valid driver's license or identification card; a current address and contact information; residential and employment information for the last five years; a valid email address; and personal background information, including any psychiatric, drug, alcohol, or criminal history from the applicant.
The process of completing the application requires the applicant to truthfully answer every question. In addition, after the application has been submitted, applicants are required to submit fingerprints to the Tennessee Department of Safety and Homeland Security as part of a background check.
Concealed Handgun Carry Permits and Requirements
To be eligible for a CHCP, the applicant must meet all the requirements of Tenn. Code Ann. § 39-17-1366. Unlike the EHCP, there is no proficiency demonstration required to obtain a CHCP. However, Tennessee residents must complete the competency requirement, which includes completion of an approved training course and providing a certificate of completion along with the Tennessee Department of Homeland Security Concealed Handgun Carry Permit Proof of Training form and an application fee of $65.00. Tennessee Code Annotated Section 39-17-1366(4) lists other options for showing proof of competence with a handgun, such as providing proof of equivalent training during an applicant's military service.
Like EHCPs, CHCPs are valid for eight years and authorize the permit holder to carry any handgun or handguns that the permit holder legally owns or possesses in a concealed manner. CHCPs do not allow for the open carrying of handguns. Finally, no lifetime CHCP exists.
Enhanced Handgun Carry Permits and Requirements
Anyone meeting the requirements of Tenn. Code Ann. § 39-17-1351 may apply for an EHCP. A major difference between the two permits is the shooting and competency requirements for an EHCP. The EHCP applicant must complete a state-mandated eight-hour handgun safety and education course taught by a Tennessee Department of Safety and Homeland Security certified EHCP instructor. These classes generally consist of a classroom-style portion of instruction, followed by a practical shooting test in which the applicant must demonstrate proficiency with their handgun. Applicants for an EHCP must take the class and pass both a written and shooting test to qualify for an EHCP. Failure of either the shooting or written test will cause the application to be denied.
Next, the applicant must provide a set of fingerprints for a background check and pay a $100 application fee. After successfully completing the training course, providing fingerprints, and paying the $100 fee, a permit will be issued to the applicant. EHCPs are valid for eight years and authorize the permit holder to carry, openly or concealed, any handgun or handguns that the permit holder legally owns or possesses.
A final difference between the two permits is that a lifetime EHCP is available that does not expire or require renewal. All the above-mentioned requirements must be completed, but the fee is a one-time expense of $300 instead of $100, coupled with additional renewal fees every eight years. Active duty or honorably discharged military personnel pay a reduced fee of $265, and those who already have a standard EHCP can upgrade to a lifetime permit for $200.
Renewing a Permit
Prior to the eight-year expiration period of a permit, a permit holder may apply to the Tennessee Department of Safety for the renewal of the permit by submitting, under oath, a renewal application and a $50 renewal fee. The Tennessee Code requires that the renewal application be on a standard form developed by the Department of Safety and requires certification that the applicant still satisfies all the eligibility requirements for the issuance of a permit.
If an applicant's permit has expired, he or she may still apply for a renewal unless the expiration occurred more than eight years ago. If an applicant applies for a renewal after eight years or more has elapsed since expiration, the State of Tennessee treats the individual as a new applicant rather than a renewal applicant.
Permit Limitations
Both EHCPs and CHCPs only provide for the lawful carry of handguns; neither license covers long guns or any other types of weapons. Neither the EHCP nor the CHCP is a pass to carry your handgun anywhere and everywhere, either open or concealed. It is imperative to understand that after receiving an EHCP or CHCP, there are locations that a permit holder still may not carry their handgun. The most common of these are any establishments that have posted signage prohibiting the carrying of firearms. Additionally, there are several public buildings and areas within the state where the carry of firearms is prohibited. Some of the public buildings that are prohibited include schools, colleges, universities, libraries, licensed mental health and substance abuse facilities, law enforcement agency buildings, and courtrooms. In addition, because an EHCP or CHCP is issued by the State of Tennessee and not the federal government, an EHCP or CHCP holder may not legally carry open or concealed on federal property unless specifically authorized by federal law.
Finally, a key requirement is that the permit holder MUST always have the permit in their immediate possession when carrying a handgun and must display the permit when asked by a law enforcement officer.
As always, if you have any questions on Tennessee's Enhanced or Concealed Handgun Carry Permits or how to apply for them, please contact U.S. LawShield and ask to speak to your Independent Program Attorney.
---
The information provided in this publication is intended to provide general information to individuals and is not legal advice. The information included in this publication may not be quoted or referred to in any other publication without the prior written consent of U.S. LawShield, to be given or withheld at our discretion. The information is not a substitute for, and does not replace the advice or representation of a licensed attorney. We strive to ensure the information included in this publication is accurate and current, however, no claim is made to the accuracy of the information and we are not responsible for any consequences that may result from the use of information in this publication. The use of this publication does not create an attorney-client relationship between U.S. LawShield, any independent program attorney, and any individual.