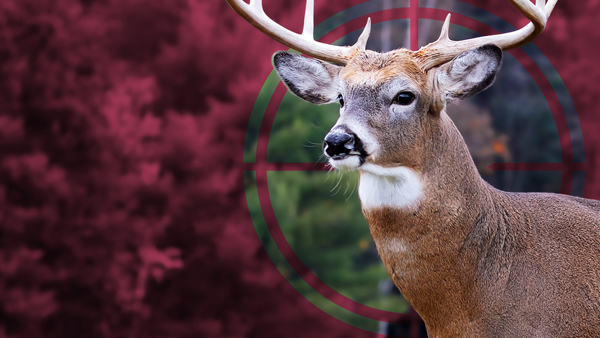 Deer hunting season is here in Pennsylvania and hunters have been preparing for several months for their trips. But when was the last time you refreshed your knowledge of gun laws for deer season? The last thing you want is to have your hunting trip ruined because you got arrested for breaking the law.
Hunting with Semi-auto Rifles in PA
When hunting deer and other large game, you may hunt with a rifle or shotgun. Fully automatic and semiautomatic rifles are prohibited. Hunters in Pennsylvania are allowed the use of manually operated handguns such as revolvers or single shot centerfire handguns for hunting purposes, but there are a few things to keep in mind if you plan to carry a handgun with you while you hunt.
Concealed Carry While Hunting in PA
Do not under any circumstances use your personal protection semi-automatic handgun to fire at the deer if you're hunting. You are only allowed to possess such a semi-automatic handgun for self-defense, and it is unlikely the game warden will believe that you're in fear for your safety because of a deer. It is also advisable to use a different round in your hunting weapon than in your handgun, so there can be no confusion about which weapon was fired and when it was used.
Hunting From a Vehicle in PA
You cannot hunt from a vehicle. That's a big no-no. Pennsylvania law prohibits hunting from any vehicle or conveyance of any kind propelled by anything other than manpower. This does not include a motorboat or a sailboat if the motor is completely shut off, the sail is furled, or the progress of the boat has been completely seized.
When you're traveling to your hunting site, your hunting long guns must be completely unloaded when they're in the vehicle, even if you have a License to Carry Firearms. Even if you see that prize buck from the side of the road, you cannot hunt from your car. You have to get out of your vehicle. This also means that you cannot use an ATV or motorized scooter to aid you in your hunt. If you use such a vehicle to get to your campsite, that's fine, but make sure that you're only hunting while on foot.
Can You Bait Deer in PA?
You cannot hunt over bait in most of the state, unless hunting on private property with a valid deer population control permit (58 Pa. Code 141.1(d)(6)). (See 58 Pa. Code 141.1 (d)(7) for an exception when using bait on private property in the southeast). Hunting over artificial or natural bait, hay, grain, fruit, nuts, salt, chemical, mineral, or any other enticement for game or wildlife, regardless of any kind or quantity is generally prohibited. If the bait was laid out at any point in time, you cannot hunt in that area until 30 days after that bait has been removed. When the bait is discovered, the game commission may post 'No hunting' signs right there. Keep an eye out for these signs because if you're there in violation of the law and you hunt in an area containing bait, even if you didn't see the bait, you could be in trouble.
Deer Hunting License in PA
Deer season is here. Make sure you get your hunting license in order and know the laws so that you don't run into any trouble with this hunting season. If you have any other questions pertaining to hunting in Pennsylvania, please call U.S. LawShield and ask to speak to your Independent Program Attorney.
Between the red tape and fine print. We know sportsman's laws are tough and can be confusing. A single hunting violation can cost you thousands of dollars. Call us or log in to your member portal today and add HunterShield for game-changing protection.
BECOME A MEMBER
Your Protection Starts Here!
Become a part of the nation's best Legal Defense for Self Defense® Program and get armed, educated, and prepared today.
BECOME A MEMBER
---
The information provided in this publication is intended to provide general information to individuals and is not legal advice. The information included in this publication may not be quoted or referred to in any other publication without the prior written consent of U.S. LawShield, to be given or withheld at our discretion. The information is not a substitute for, and does not replace the advice or representation of a licensed attorney. We strive to ensure the information included in this publication is accurate and current, however, no claim is made to the accuracy of the information and we are not responsible for any consequences that may result from the use of information in this publication. The use of this publication does not create an attorney-client relationship between U.S. LawShield, any independent program attorney, and any individual.