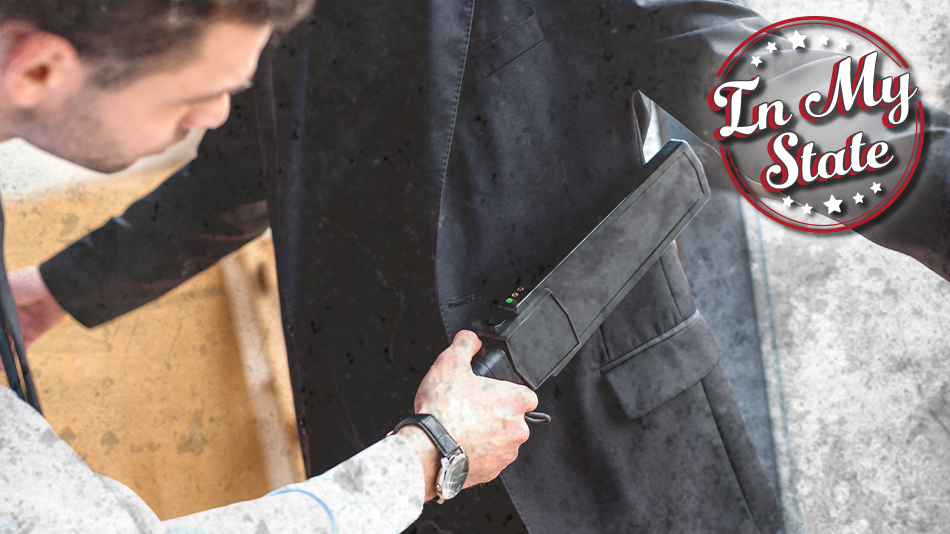 As you've no doubt seen in the news, many parts of the country are experiencing a push to ban firearms from government buildings. A significant portion of this new "outrage" is media-driven opportunism by gun control advocates. To help sort the legal facts from fiction, let's take a look at how the law plays a role in securing your rights as a law-abiding gun owner.
The Second Amendment ensures the rights of all Americans to keep and bear arms. But lawmakers have differing opinions on how that applies to the Colorado Capitol building and other public lands.
Here's what you need to know about the past, the present, and the future of legally carrying a firearm on the grounds of Colorado state buildings and other government properties.
Did the Events in Our Nation's Capitol on January 6 Spark Change in Colorado?
Unlike many states that have or are considering tightening their carry laws as a result of the events that occurred on January 6, Colorado's carry laws already restricted such activity on the grounds of the Colorado Capitol.
While Colorado generally allows the open carry of firearms, C.R.S. § 18-12-105(1)(c) provides that, unless the person has "legal authority" (likely by virtue of being law enforcement or capitol security), it is a Class 2 misdemeanor to possess a firearm "on the property of or within any building in which the chambers, galleries, or offices of the general assembly, or either house thereof, are located, or in which a legislative hearing or meeting is being or is to be conducted, or in which the official office of any member, officer or employee of the general assembly is located." A limited exception to this general prohibition exists for valid concealed carry permit holders. Pursuant to C.R.S. § 18-12-105(2)(c), Colorado concealed carry permit holders are not deemed to have violated the statute unless their conduct is contrary to C.R.S. § 18-12-214, which provides that a permit holder may not carry into a public building at which electronic screening devices are present or security personnel screen each entrant for weapons. Since many government buildings are secured by metal detectors and the like, even a concealed carry permit holder cannot carry into those spaces.
Should You Be on Alert for Changes?
There do not appear to have been any new firearms restrictions introduced in Colorado in response to the events at the Capitol on January 6. In light of Colorado's laws that already limit carrying at government buildings, it seems unlikely that even more restrictive laws would be deemed necessary.
For any questions about carrying in and around government buildings, reach out to U.S. LawShield and ask to speak to your Independent Program Attorney.
---
The information provided in this publication is intended to provide general information to individuals and is not legal advice. The information included in this publication may not be quoted or referred to in any other publication without the prior written consent of U.S. LawShield, to be given or withheld at our discretion. The information is not a substitute for, and does not replace the advice or representation of a licensed attorney. We strive to ensure the information included in this publication is accurate and current, however, no claim is made to the accuracy of the information and we are not responsible for any consequences that may result from the use of information in this publication. The use of this publication does not create an attorney-client relationship between U.S. LawShield, any independent program attorney, and any individual.