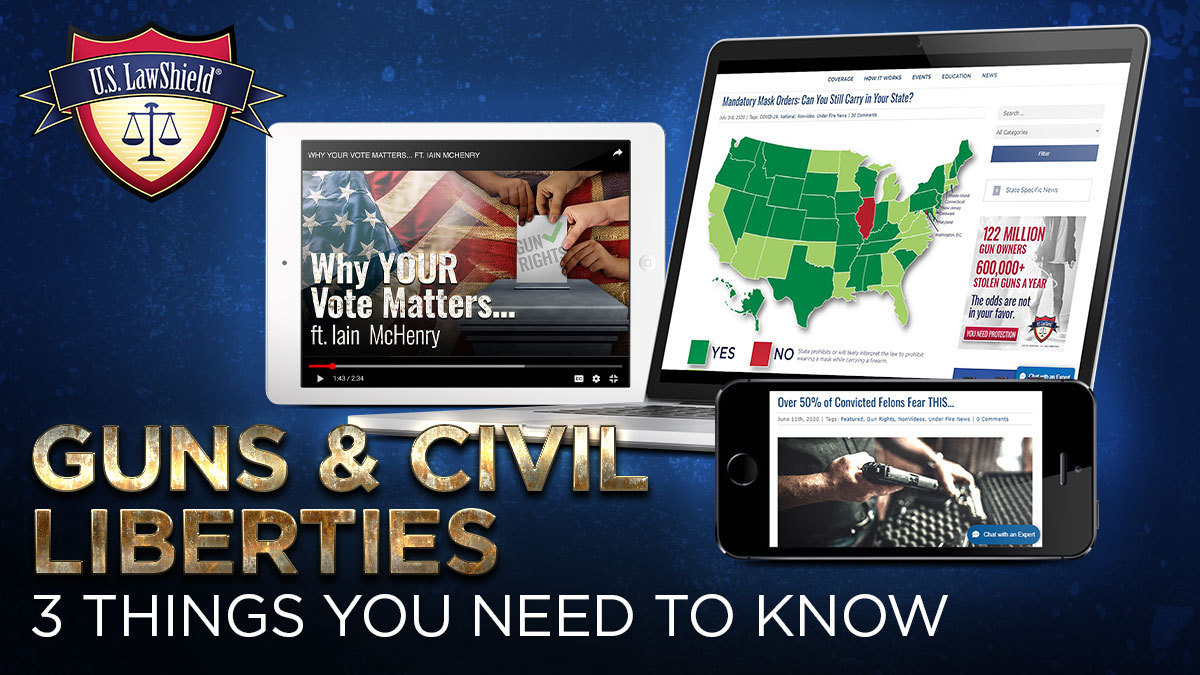 How have you been holding up the past few months? Are you managing to stay safe and healthy?
I'm sure you agree that with the future of the pandemic growing more uncertain every day, staying on top of what's happening in the country has become a top priority.
And with the election coming up, it's essential to have an accurate understanding of your rights and how you can defend them, so you can stay protected and prepared for the worst.
Leaving yourself defenseless is NOT an option, but neither is skipping out on your vote, right? Especially when your 2A freedoms are at stake…
So, what do you do? How are you supposed to separate fact from fiction?
Luckily for you, U.S. LawShield is dedicated to helping its 500,000+ members remain law-abiding and empowered through access to critical resources and up-to-date information that every gun owner needs.
And as a sneak peek into those resources, I want to share three critical articles from the last few weeks. These articles explain the truth behind your civil liberties, why you should defend them, and how to stay safe AND protected while doing so…
Many states make it illegal to carry a firearm while wearing face coverings… but does that include masks to protect your health? Check out our authoritative 50-state guide to learn the law in your state, so you can stay safe and legal…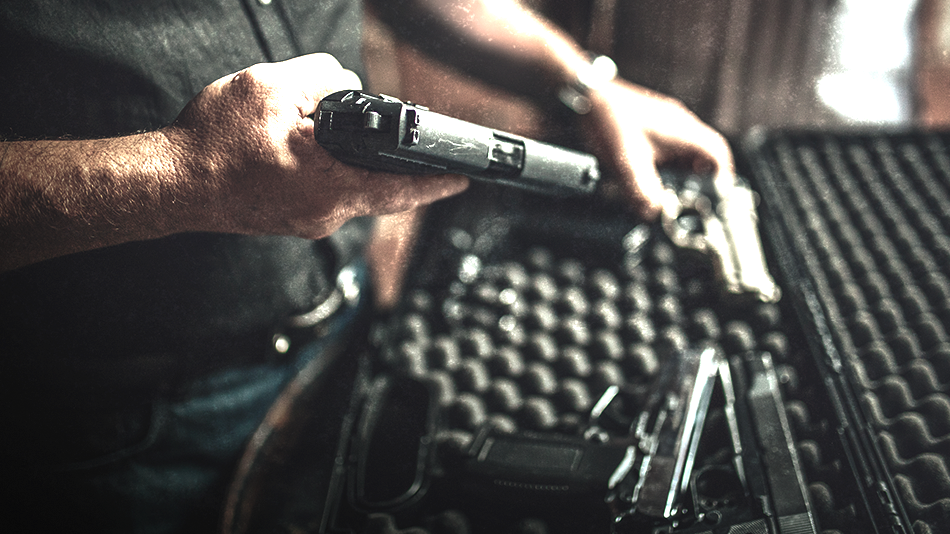 With so many differing viewpoints, it can be hard to separate fact from fiction. Uncover the truth behind the benefits of gun ownership and decide where you stand before you cast your vote…
Discover how the United Kingdom came to have some of the most severe gun restrictions in the world, and how close we are to having the same happen in America…
As a responsible gun owner, it's your duty to take a stand against policies that infringe upon your freedoms and constitutional rights.
The only way you can do this is to be fully aware of what your 2A rights are and understand why your vote this fall is essential in defending them.
U.S. LawShield provides over half a million members access to the exclusive resources and tools they need to stay responsible and educated on all things 2A.
Because when it comes to your freedom…
Don't you want the nation's leading legal defense for self-defense program in your corner?