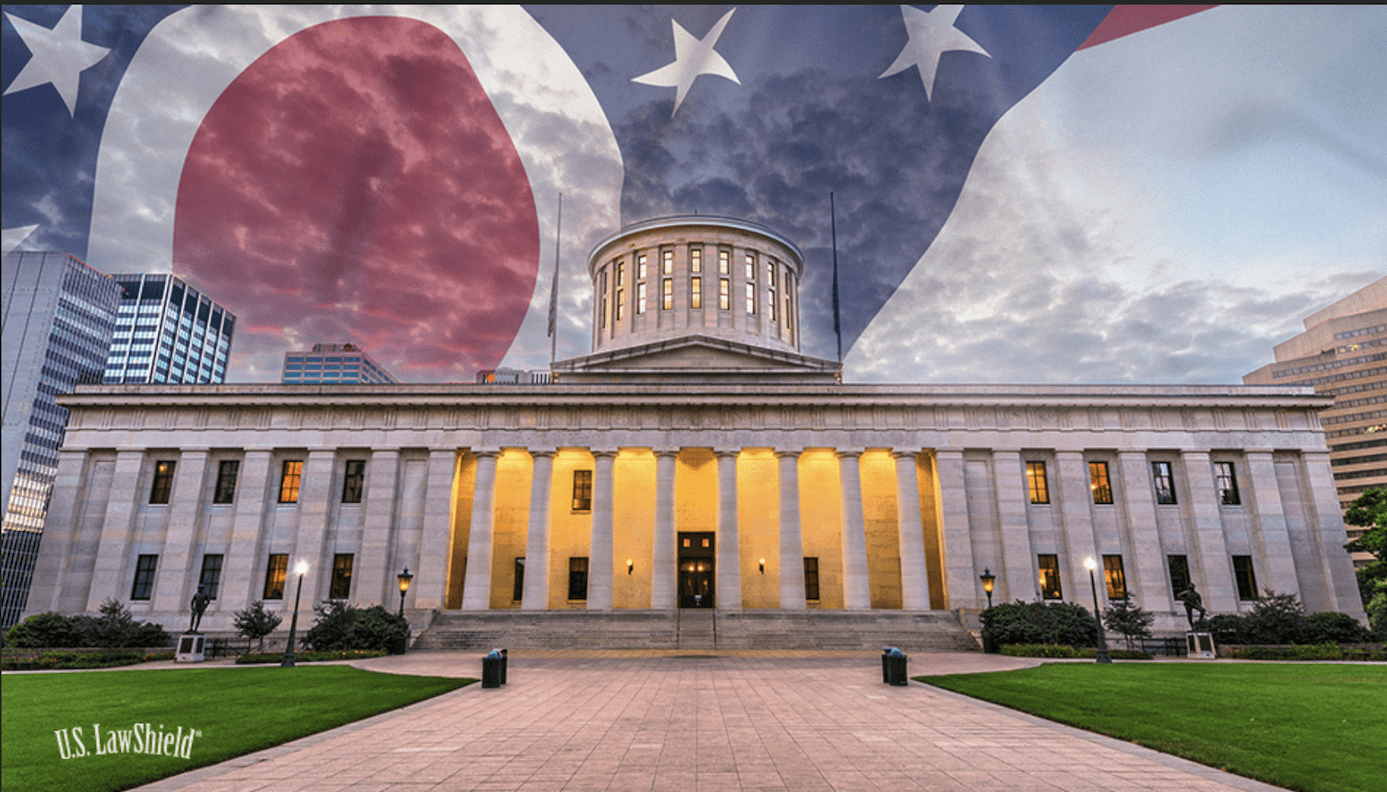 Houston, Texas – June 13, 2022 – U.S. LawShield®, industry leader and America's largest provider of Legal Defense for Self Defense® coverage, addresses Ohio becoming the 23rd state to pass permitless carry and encourages gun owners to educate themselves on what this means to them as residents of the state.
According to Senate Bill 215, which went into effect today, Monday, June 13, 2022, law-abiding gun owners, 21 or older can carry a concealed handgun without a permit. This new law also means they can legally carry a handgun without a license, training, or a background check.
According to U.S. LawShield President, Kirk Evans, "Even with this new law passed in Ohio, restrictions on carrying guns in certain places like courthouses remain in place. Understanding the new law will be important for handgun owners who want to carry without a permit because gun laws are complex and could place you in a difficult position if you don't follow them."
Evans continues, "Education is the core of the U.S. LawShield mission and we are dedicated to providing our members and other fellow gun owners with the in-depth information they need to legally arm themselves and to create safer communities. Permitless carry doesn't mean that everyone can just carry because they want to. It's important to know who can carry, where you can carry, etc. Without having your Concealed Carry License (CCW), you could be completely unaware that you're committing a felony. Ignorance of the law isn't an excuse."
With its powerful network of Independent Program Attorneys, U.S. LawShield is the go-to legal resource for gun owners nationwide and provides in-depth legal explanations of what the law is and how it affects gun owners. U.S. LawShield Independent Program Attorneys share their knowledge and experience with gun owners with the hope that they don't become a victim of the legal system like so many have. They also host seminars, free to its members, to help them better understand various guns laws in each state, including the states that have permitless carry.
Ohio law previously required eight hours of training, including live-fire practice, to obtain a concealed carry license. A background check was then required. The new law also eliminates the requirement that people inform a police officer if they are carrying a weapon.
About U.S. LawShield
Since 2009, the mission of U.S. LawShield® remains unchanged. We educate our 700,000+ members and 6,000+ industry 2A Partners in safe and responsible gun ownership; empowering them to handle critical, life-threatening situations with confidence; understanding self-defense law; protecting them from potential injustices in the legal system after acts of self-defense; and challenging the status quo regarding the affordability of legal defense. Our higher purpose is to create a united community of responsible firearms owners who believe in safety, self-reliance, and liberty.
For more information on U.S. LawShield and its Legal Defense for Self Defense Program, visit us at www.uslawshield.com. Not all add-ons are available in all states.
BECOME A MEMBER
Your Protection Starts Here!
Become a part of the nation's best Legal Defense for Self Defense® Program and get armed, educated, and prepared today.
BECOME A MEMBER
---
The information provided in this publication is intended to provide general information to individuals and is not legal advice. The information included in this publication may not be quoted or referred to in any other publication without the prior written consent of U.S. LawShield, to be given or withheld at our discretion. The information is not a substitute for, and does not replace the advice or representation of a licensed attorney. We strive to ensure the information included in this publication is accurate and current, however, no claim is made to the accuracy of the information and we are not responsible for any consequences that may result from the use of information in this publication. The use of this publication does not create an attorney-client relationship between U.S. LawShield, any independent program attorney, and any individual.